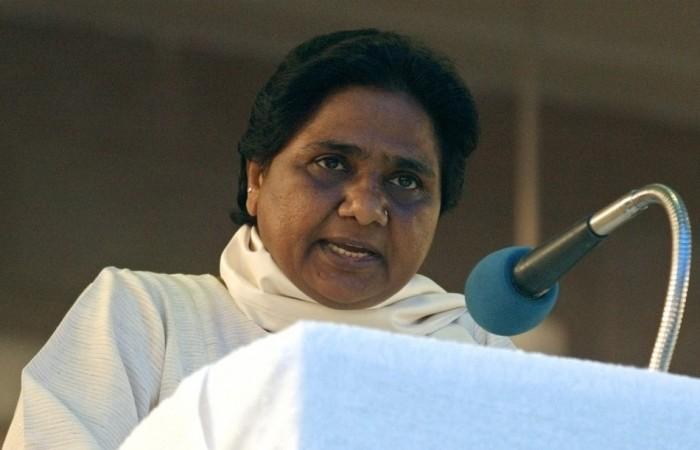 Former chief minister and BSP supremo Mayawati Saturday took on the Chief Minister of Uttar Pradesh, Akhilesh Yadav, over his "ill-governance" and alleged that there had been a rise in crime rates in the state ever since the Samajwadi Party came to power.
Mayawati accused the SP government of having anti-Dalit sentiments. She alleged that the government had spoiled the law and order system in the state, heaping the crime incidents in Uttar Pradesh in the last few months.
"If this government manages to stay in power for the next five years, then during this period Uttar Pradesh will move back by several years in every sector," Mayawati said at a press conference in New Delhi.
Her comments on Yadav came against the backdrop of the CBI probes into various alleged scams in Uttar Pradesh during the BSP rule.
The SP overthrew the previous Mayawati regime in the latest assembly elections which was held two months ago
The SP government has sought an explanation on Mayawati's "dream projects" of installing her statues and those of her party symbol (elephant) across the state.
Mayawati's government had razed a government colony, a jail and dislocated a number of offices to raise parks and memorials. However, the SP government has assured that it will not uproot or tamper with the statues and memorials built during the BSP regime. Instead, it will use the vacant places to raise hospitals and educational institutions.
If the probe detects loopholes in the records regarding overdoing of statues and memorials with government funds by BSP government, it would just add to the problems of Mayawati.
Akhilesh Yadav reportedly termed Mayawati's remarks as an act of frustration after facing defeat in the election.
Akhilesh created a record by becoming the youngest chief minister of Uttar Pradesh at the age of 38. In last assembly election, the Samajwadi Party (SP) emerged as the single largest party with overwhelming majority.