Nayantara's "Maya" has slowed down at the US box office in its second weekend. The Tamil movie has managed to perform better than "Welcome Back" but has failed to beat "Kis Kisko Pyaar Karron".
In the US box office, Kapil Sharma's "Kis Kisko Pyaar Karron" is at the top among Indian movies. Ranked at 29th position, the Bollywood movie earned $136,542 (Rs 90.17 lakh) in its opening weekend from 69 screens. Telugu movie "Subramanyam For Sale" is in the second position, earning $128,394 (Rs 84.79 lakh) from 76 screens in its first weekend.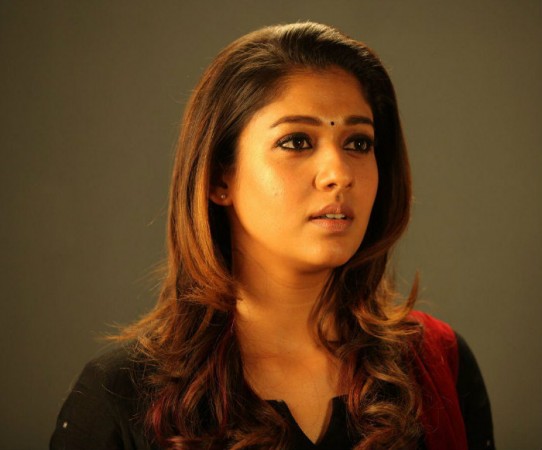 Another Telugu film "Bhale Bhale Magadivoi" in its fourth weekend is in the third position by earning $35,877 (Rs 23.71 lakh) from 21 screens to take its total to $1,412,819 (Rs 9.33 crore) at the US box office. It is followed by "Katti Batti", which has raked in $27,695 (Rs 18.30 lakh) from 58 screens to take its total to $271,072 (Rs 7.19 crore).
"Maya" is ranked at fifth position among Indian movies in the US box office last weekend. The movie earned $8,714 (Rs 5.76 lakh) from nine screens. The total collection of the film now stands at $43,082 (Rs 28.45 lakh). Its Telugu version "Mayuri" has minted only $14,275 (Rs 9.42 lakh) till date.
Bollywood movie "Welcome Back" could only earn $3,662 (Rs 2.42 lakh) in its fourth weekend from seven screens. The total business made by the movie stands at $1,048,344 (Rs 6.92 crore).
Punjabi movie "Kaun Kare Insaaf" collected $1,336 (Rs 88,230) from 40 screens in its opening weekend. Salman Khan starrer "Bajrangi Bhaijaan", Punjabi film "Jinda Sukha", Telugu films "Courier Boy Kalyan" and "Srimanthudu", Tamil flick "Trisha Illana Nayanthara" and Kannada movie "Uppi 2" are the other Indian films, which were screened in the US.