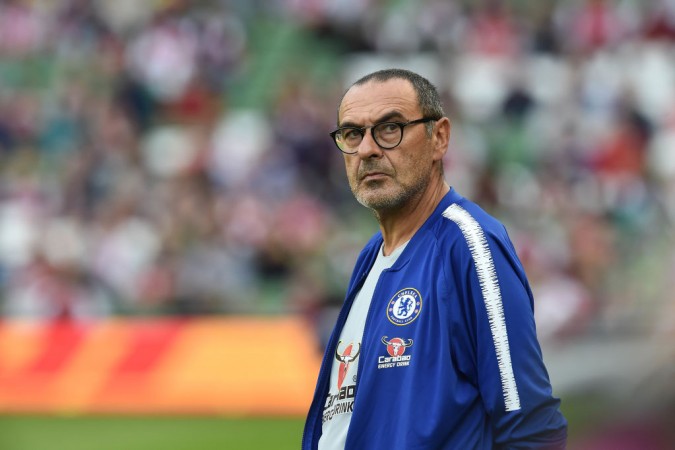 English Premier League side Chelsea got off to a winning start in the Europa League campaign, defeating Greek side PAOK Salonika. The London-based club dominated proceedings with 68 percent possession and 22 shots on target but could convert just one, winning the game 1-0.
Chelsea's new Italian manager Maurizio Sarri, downplayed Chelsea's chances of winning the Europa League by saying that English clubs will find it tough to balance the Premier League, cup competitions and the Europa League.
"For an English team, the Europa League is a very difficult competition. In Italy, if I play in Greece on Thursday I can ask to play on Monday night, but I have to play again in 63 hours," said the Italian manager.
Chelsea play five games in the next fortnight, which includes two games against Liverpool, first in the League Cup on 26th, followed by a Premier League game on the 29th. Before the Liverpool match, Chelsea have to tackle a resurgent West Ham side at London Stadium on Sunday.
Sarri said that the fixture congestion may not be a problem as they are early in the season, but could become an issue later in the year.
"It is not a big problem now because we have played only six matches but in the future it may be a problem. I hope to qualify before the last one or two matches of the group stage," said the Chelsea manager.
Chelsea are at the top of the Premier League table, with five wins from five games and a superior goal difference to second-placed Liverpool, who are also on 15 points. Sarri, who replaced fellow Italian manager Antonio Conte at the helm of affairs at Chelsea, has brought his brand of football, nicknamed "Sarriball" to the Premier League, which has brought rich dividends for the London club.