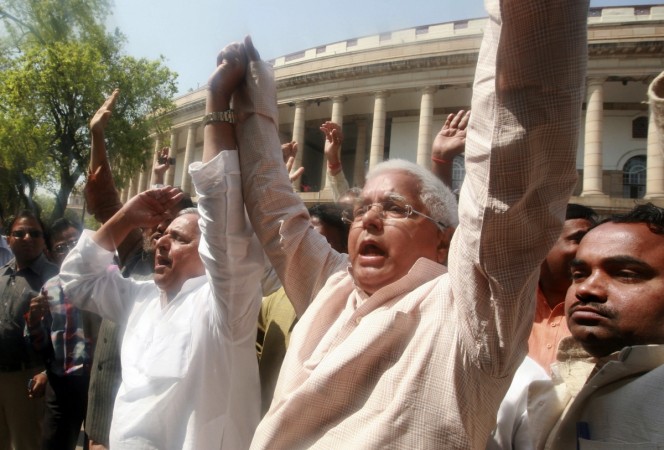 Samajwadi Party chief Mulayam Singh Yadav is getting into an alliance with Rashtriya Janata Dal supremo Lalu Prasad Yadav, albeit this one will be a non-political, matrimonial relationship that is likely to mend their political relations that soured back in 1990s.
The news report suggest that the two families are planning the wedding of Mulayam's grand-nephew Tej Pratap with Lalu's youngest daughter Raj Lakshmi in February next year after a grand engagement in mid-December, according to The Times of India.
Tej Pratap, who started his political career in 2011, became a Member of Parliament in 2014 from the Mainpuri constituency which was held by Mulayam until he vacated the seat for his grand-nephew.
The matrimonial alliance between the two party chiefs is expected to bring both leaders back together once again after their relationship soured in 1997.
In 1997, Mulayam had vetoed for Lalu for the Prime Ministerial position in the United Front government, when Congress was dethroning HD Deve Gowda. However, Lalu decided to rethink the decision, as a result, IK Gujral secured the PM position.
After the differences, Mulayam continued to secure his rule in Lucknow while Lalu lost his political powers after losing three terms in Bihar. He has been barred from contesting elections following his conviction in the fodder scam.
The political class is seeing this matrimonial tie-up as the prelude to the mega merger that the Janata Dal breakaways are planning.