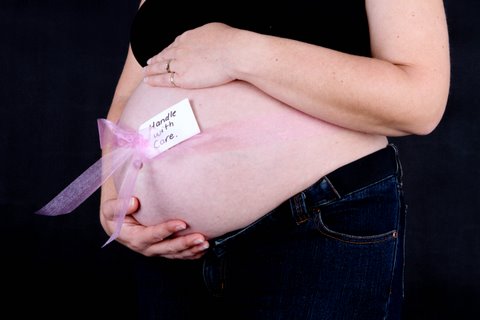 Fertility problems in mothers can increase the risk of several psychiatric disorders in children, latest research shows.
A team of researchers from the University of Copenhagen in Denmark studied 2,430,826 children born between 1969 and 2006 and their mothers. Of the total, five percent (1, 24,384) of the mothers had fertility problems and 1,70,240 children had sought medical help for psychiatric disorder.
Results showed women with fertility issues (33 percent) increased the risk of giving birth to children with psychiatric disorders like schizophrenia, psychosis, affective disorders, mental or behavioural syndromes ( eating disorder), mental developmental disorders (autism), behavioural disorders (ADHD) and other neurotic disorders.
Researchers found the risk was not limited to childhood, but lasted long into adulthood.
While underlining the risk as "modest," Dr Allan Jensen of the Danish Cancer Society Research Center at the University of Copenhagen, ruled out the role of different fertility treatments in this occurrence.
"So the exact mechanism behind the observed increase in risk is still unknown," Dr Jensen said in a news release, "But, it is generally believed that underlying infertility has a more important role in adverse effects in the offspring than the treatment procedures."
"It is known psychiatric disorders, to some degree, have a genetic component," he added, "It is perhaps likely that these damaged genetic coding for psychiatric diseases are over-represented in women with fertility problems, and if transferred to their offspring, this may at least partly explain the increased risk of psychiatric diseases."
Previous studies on the safety of different infertility treatments have reported a link between in vitro fertilization (IVF) treatment and mental and behavioural disorders in children.
Researchers doubted the practice of storing fertilised embryos for a long time may lead to genetic changes in them, further increasing the risk of psychiatric disorders in children.
Countless studies in the past have also linked infertility in parents to a series of health problems in children including asthma, wheezing, birth defects, cancer and cognitive deficits including low IQ.
Infertility refers to the inability of a couple to conceive even after trying for a baby for two years. Following are some factors that increase the risk of infertility in men and women, as provided by Mayo Clinic in US:
Delayed or late pregnancy.
Tobacco and alcohol use.
Excess weight or underweight.
Engaging in intense exercise or not getting enough physical activity.