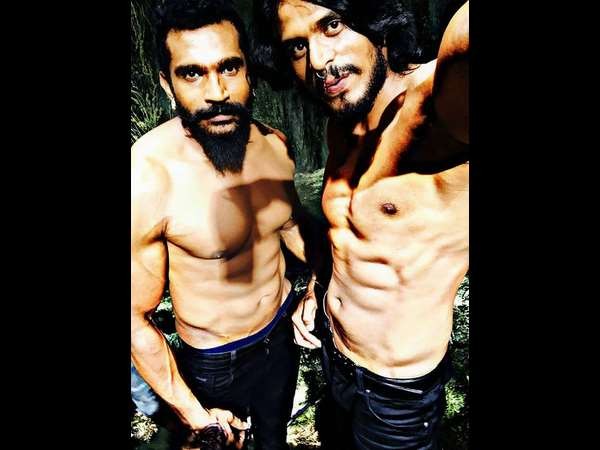 A day after the body of Uday was found, the body of Anil has been recovered in Thippagondanahalli Reservoir, 35 km west of Bangalore. Anil's body was found around 5.50 am on Thursday, November 10.
The three-day extensive search operations have come to an end with the recovery of the two bodies in decomposed state. Multiple teams, including National Disaster Response Force and Fire and safety personnel have been searching for the bodies in Thippagondanahalli Reservoir.
Uday's body was recovered by the search team after it surfaced in the middle of the lake on Wednesday. While the funeral rights of Uday will be performed in a crematorium in Banashankari, Anil's body has been reportedly taken to his residence in Kadirenahalli following post-mortem.
The budding actors drowned on the sets of Duniya Vijay's forthcoming Kannada movie Masti Gudi on Monday, November 7. Anil Raghav and Uday reportedly drowned while performing an action sequence in Thippagondanahalli Reservoir, 35 km west of Bangalore.
The action sequence was being shot under the supervision of stunt master Ravi Varma. Duniya Vijay with Anil Raghav and Uday were part of the sequence where the three jumped into the lake, which is estimated to be between 30 to 60 feet deep, from the helicopter from about 100 feet.
While Vijay was rescued by the team, the two others went missing. The deadly climax sequence was planned without taking adequate safety measures, which cost the lives of two budding actors.
A suo moto case has been lodged against the film unit of Masti Gudi by the superintendent of the Thippagondanahalli reservoir at Tavarekere Police station. FIR has been filed against five members from the film unit, including director Nagashekar, action choreographer Ravi Verma and producer Sundar under IPC section 304, 188 and sub-section 34.