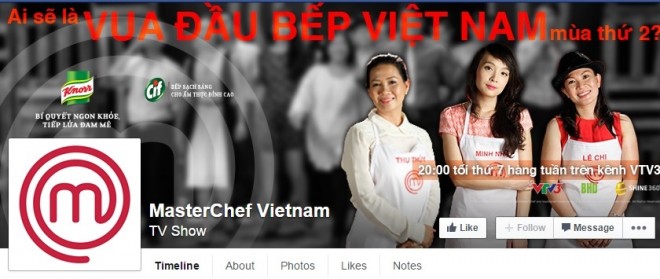 "MasterChef Vietnam" is facing flak after an earlier episode of the cooking reality show featuring the beheading of a live turtle gained traction online early this week, with several netizens calling the act "cruel and insensitive."
As part of a culinery challenge, contestant Khanh Phuong was asked to prepare a dish with the turtle. Although she appeared distressed at the thought of killing the reptile, Phuong punched it in the stomach to draw it out of the shell before hacking the head off with a meat cleaver.
The turtle was then cooked in a stew and served to judges.
The graphic scenes have since gone viral, and the 21-year-old amateur cook has been criticized for the insensitive beheading. Phuong has apologized for the cruel treatment of the animal and she confessed to having trouble sleeping since the incident.
Vietnamese broadcaster VTV3 too apologized for the broadcast. Lai Van Sam, head of sports, entertainment and business at the channel, told Thanh Nien newspaper that "allowing such a violent scene to air was an accident" caused by a slip in censorship, reported New York Daily News.
"Sometimes, we have to watch too many programmes a day and only inattention [causes us to] miss such scenes. [We] stood there stupefied after [it was] broadcast," he added.
The Vietnamese edition of MasterChef is licenced by Shine Group, and a spokesperson said that they were informed about the controversial scene only after it was aired.
"We strongly discourage tasks which feature the preparation of live animals," the spokesperson said, according to The Independent. "Unfortunately the production company in Vietnam only made us aware of the item after it had aired.
"It was clearly an unacceptable and regrettable incident, the channel has rightly apologised to viewers there and we have been given assurances from the producers that such practices will not happen again in this version of the show."
But Tuan Hai, a Vietnamese chef and a member of the judging panel, was quoted as saying by The Independent that "every cook must overcome" dealing with live animals and the scene allowed viewers to judge contestants' personalities.