Suriya's "Masss" aka "'Massu Engira Masilamani" has opened to positive reviews from audience and critics.
The Tamil movie has won rich laurels for the thrilling elements in "Masss". And, critics have pointed out director Venkat Prabhu's ability to aptly mix all the commercial elements to make it a pure entertainer.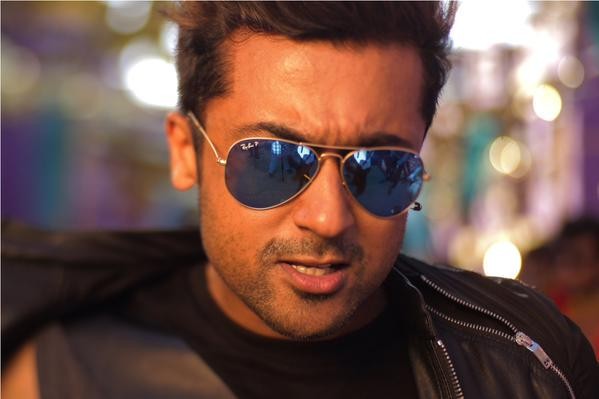 "Masss", which features Nayanthara and Pranitha in the female lead roles, has been appreciated for its technical values too. The story of the movie is about a petty thief, Massu, getting supernatural powers and befriending ghosts. What happens when a spirit called Shakthi, played by Suriya, starts using him forms the crux of the story. Below, we bring you the critics' reviews:
Times of India Reviews: The film lacks the raciness of "Biriyani" or "Mankatha", but there is enough inventivesness and joie de vivre to the scenes to keep us entertained.
The Hindu Reviews: "Massu" could have been a visionary "mass" movie.. You have to watch the scene that references Engeyum Eppodhum. It's a madly inventive bit, and it made me imagine what it would be like if characters from a particular film kept drifting into other films, like ghosts.
IBTIMES Reviews: When you watch the film, one thing obvious throughout the film is the effort taken by the director to make his movie a watchable one for audience of all age groups. It has romance, some spooky elements, comedy, witty one-liners, action, songs and dance. The director has also given a serious attempt to make his characters look real and maintain their identity till the end.
Behindwood Reviews: Suriya carries the movie on his strong shoulders and the kind of energy and youthful charm that he exudes is incredible. Masss is definitely an addition to his list of engaging films as he performs, emotes, dances, fights and romances with the ease of the pro, that he is. Venkat Prabhu seems to have gelled well with Suriya, and it shows on screen. To experience more on what Suriya has done in the film, just head to a theater nearby. We aren't writing anything more about his role!
Indiaglitz Reviews: Suriya's characterization as Masss the hero and as a Srilankan Tamilian is commendable, as with all of VP's movies, he brings out the best out of his heroes. Suriya's dialogue delivery and screen presence catapults the movie forward.
Sify Reviews: "Massu Engira Maasilamani" is a no-holds barred entertainer with all essential ingredients. There are twists and turns galore. Suriya sporting a ponytail as the Sri Lankan Tamil living in Canada, is the highlight of the film. He comes in at the interval point and steals the show. Nayanthara has a brief romantic track with Maasilamani while Pranitha is Sakthi's pair in the flashback.