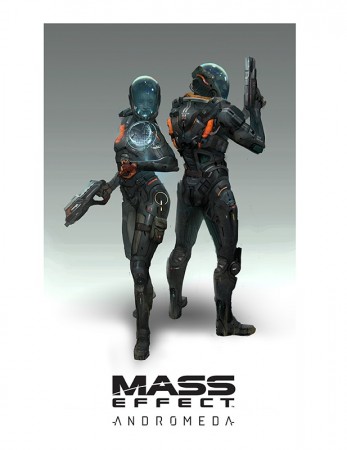 Bioware's Mass Effect Andromeda will be the newest game on the Mass Effect series, but it will not feature any old face, said the developer.
Mass Effect Andromeda will take place in a titular galaxy in Milky Way. Chris Wynn, senior development director at BioWare, revealed details about the game's combat and story. He revealed these while answering fans' questions on Twitter.
Wynn confirmed that there will not be any old faces from previous games, but he has not confirmed nor denied the possibility of having minor characters form the trilogy since the game is still in development.
He has confirmed that there will be a lot of non-character connections like races and Mako, which might be of some comfort for Mass Effect fans.
He did not answer the question of existence of emotion wheel for dialogue choices either, saying he cannot answer it yet. He also refrained from answering if the trip to this galaxy would be before, during or after the Reaper War. He also declined to answer if the game will include the Paragon/Renegade system.
He also stressed that there is plenty of work that his team has on the game's development.
Speaking about the game combat, he noted that it will be based on Mass Effect 3. He further added that the game will have some dynamic new elements. A new alien race could be in the game, he hinted.
He confirmed about putting in motion the selection of voice actors for the game. He also implied that the game might remain a co-op play and may not include multiplayer.
But, fans will not get to see the gameplay footage for Andromeda anytime soon.
Mass Effect Andromeda will release in the fall of 2016 for PC, PS4 and Xbox One.