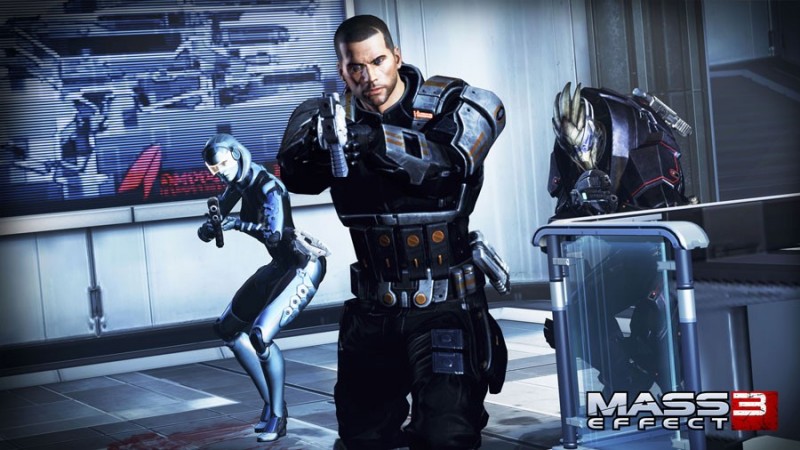 BioWare's rumored next Mass Effect video game, Mass Effect 4 is getting fans all the more anxious with rumors trickling out of various online sources regarding the popular action RPG title. Both BioWare and publisher EA have not officially confirmed any information about the Mass Effect 4, aprat from occasional hints.
As previously reported on this website, the predictions and rumors that are based on Twitter and Facebook information, suggest that the release date of Mass Effect 4 is either mid 2015 or early 2016, with a release more likely during or after the 2015 Christmas holidays. But there is no credible evidence to support this claim either.
(See Also: Mass Effect 4: Rumored Release Date, Developers Not Revealing Much, Teasers Expected at PAX East)
The developer has also remained tight lipped on the stage of the game's production. Cathleen Rootsaert, Mass Effect writer and Joel MacMillan, art director spoke at the recently concluded PAX East panels in Boston. Fans were eagerly waiting for some information on Mass Effect 4 but the representatives did not divulge much.
However, they did say that the next generation video game consoles like Xbox One and PlayStation 4 was "pretty awesome." When asked if the game will be launched for Xbox One and PlayStation 4, MacMilan said, "It's kind of tricky to officially comment on that, but I mean, gen4looks pretty awesome and Mass Effect's an awesome-looking game," Canoe reported.
They further were asked questions on the game's same-sex relationships feature asking them if that option would be retained. "We can't divulge that. But, I'll just say that inclusivity is part of the BioWare mandate. So, we do our best," said Rootsaert. Same-sex relationships have been a feature in BioWare games.
Also, the game is all set to get a new hero after Commander Shepard. The developers have revealed that Dragon Age: Inquisition will be releasing on PC, PlayStation 3, PlayStation 4, Xbox 360 and Xbox One in the fall and this game will be utilizing Frostbite 3 engine, which will be later tested on Mass Effect 4.
(ED:VS)