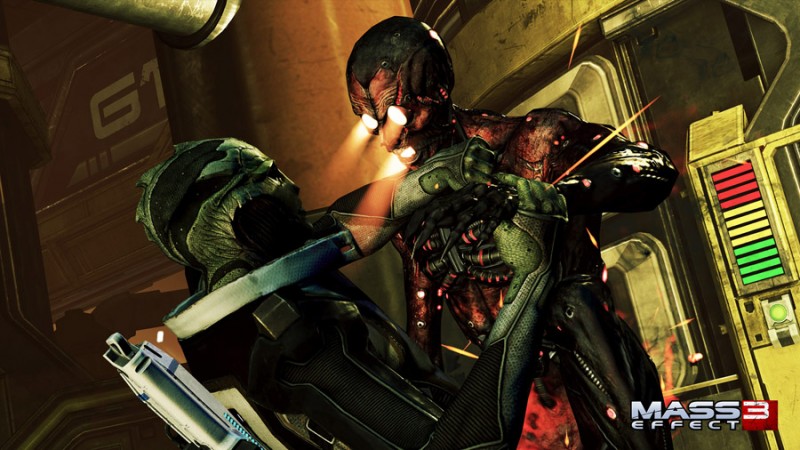 Rumours of a survey leaking supposed details of Mass Effect 4 have surfaced. The survey details were posted on NeoGAF and Reddit forums.
Reddit user benjamin_stone posted the random survey he took about Mass Effect 4. However, the survey has been taken with a grain of salt, warned VG247. A similar survey was released for Dragon Age: Inquisition before its release.
If what it says is true, then the survey contain spoilers detailing players on the gameplay and the game setting for the upcoming Mass Effect 4, which as we know is already in development.
The details provided in the survey details on the ability to colonise other planets, the threats they face and the 'horde' mode.
The game is likely to roll out for PC, PS4 and Xbox One platforms before the end of March 2016, according to an industry analyst.
The survey reveals the following details:
Location of the game: Helius Cluster (a cluster of 100s of solar systems in the Andromeda Galaxy)
Players play as pathfinder, combat trained explorer.
Why? To lead and establish a new home for humanity
While colonising, players will come into contact with warring aliens and outlaws.
The game will be over 4x the size of Mass Effect 3.
Players uncover about a mysterious alien race, the Remnant, and their technology.
Players will have to scavenge solar systems and planets within the Helius Cluster in order to find valuable resources and blueprints.
Players will have to "recruit seven distinct crew members," with each having, "unique personality and specific abilities."
Players can choose how to upgrade their crew's weapons, gear and abilities
Crews are not just "hired guns" but are "part of the living universe."
Players will also have to explore an individual's backstory and must develop relationship via conversations and unique missions.
This game will follow the Mass Effect tradition of basing the game's narrative on how players choose to speak to their each individual.
Players will have to develop colonies, resource bases and settlements to keep them safe.
Players can develop Strike Team, which are AI controlled, that can be deployed time-sensitive missions like settlement defense and Remnant artifact recovery. Players will also have to spend some money and resource for their training.
This game will also give the option of tackling the mission by themselves or by recruiting up to three friends to play the game. Players can use the new Horde mode.
Being active in strike team missions, players can earn special Single-player rewards and multiplayer specific rewards. Players who join another person's Strike Team mission will get bonus in-game currency and multiplayer XP.
"Horde" multiplayer mode allows players to team up with three of their friends and fight waves of enemies. Players will earn XP and APEX funds (in-game currency) that can be used to purchase items and gear in the Single Player game.
Mass Effect 4 will be adding "deeper control" on the conversation with ability to interrupt and change the course of conversation. Players will also be able to make some action based choices like pulling out your gun.
Players will be able to travel seamlessly though the 100s of solar systems in the game.
Players can also make customisations on squad, and how their character looks.
Players will have to find and activate Remnant Monoliths to unlock Remnant vaults. They have to explore abandoned Remnant ruins to find and locate a powerful artifact, but they must know that once the artifact is removed then the vault will activate its defences from traps to robots.
Players will find Optional Elite Remnant Vault Raids scattered around Helius Cluster that have to be unlocked by Star Keys. These test a player's limits of combat and ability to solve a puzzle.
Khet Outposts are throughout the game, and can be used as an option for combat experience. Players have to fight waves of enemies, destroy the outposts and earn the rewards. They will also gain praise and rewards from allies and increase narrative options.
Players can drive on Mako, a land vehicle, which can be equipped and upgraded. It can also be given a paint job.