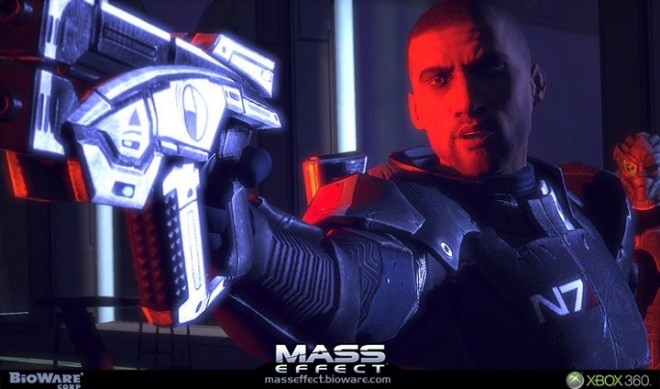 Going by the success of Mass Effect 3, a new Mass Effect game has been long time coming. Aside rumoured titles such as the next Half Life game and Fallout 4, it's safe to say that a fresh Mass Effect game (Mass Effect 4, probably) has been one of the major talking points for fan boys all across the Internet. And now it seems we may be finally zeroing in on the details and features related to the new game.
A fresh batch of Mass Effect 4 rumors are doing the rounds all over the Internet, said to have been leaked via a certain survey for the game. According to a Redditor, who took a random online survey on Mass Effect 4 (now deleted), the title is already set and is in development at Bioware. The survey was done to gather fan reactions on the first impressions for the game.
If the survey is to be believed, the upcoming Mass Effect 4 is set to introduce a whole new location, which is quite different from the areas in the previous three Mass Effect titles. There's still some confusion about whether Commander Shepard will be making a comeback for the new game, although details for it show that the events in Mass Effect 4 will be located in the Helius Cluster.
Also according to the survey, the player is set to take on the role of a pathfinder who will embark on an expedition to find a new home for humanity. During that journey, gamers are also expected to come across the remains of a 'Remnant.' The Remnants used to be a race of powerful aliens with advanced technology who were able to colonise and control sections of the galaxy.
Besides that, one of the important focuses for the next Mass Effect game is related to establishing colonies in the Helius Cluster, with players required to choose strategic locations on the Helius Cluster to colonise. These colonies, sequentially, will provide the team with resources to upgrade equipment and unlock missions.
During that time, players will be needed to explore a "sprawling series of solar systems," over four times the size of those found in Mass Effect 3. Along the way, players will also need to collect resources and build colonies while facing "cut-throat outlaws" and hostile alien races. On the Helius Cluster, players will also discover blueprints that will help craft better weapons and equipment.
As players build colonies, they will also need to spend resources to "recruit mercenaries and develop an AI controlled Strike Team that you can deploy to take on randomly generated, time-sensitive missions." Strike Team missions can be deployed while playing the main game, which can then take the shape of settlement defence, Remnant artefact recovery, and more.
Apart from that, it is also expected that an in-game multiplayer mode will allow the player to team up with three friends "against waves of enemy troops on various battlefields throughout the galaxy". The waves will become increasingly difficult as you try to accomplish objectives.
Moreover, like Mass Effect 3, progress in multiplayer for Mass Effect 4 will supposedly earn players XP to spend on multiplayer equipment and in-game currency.
Also, the player will be the central figure in a team of seven people, with each crew member having their own stories and unique skills. Players can then look to develop and cultivate relationships with the crew members. Interestingly, interacting with them can either build or destroy the character's loyalty.
It is to be noted that nothing official about Mass Effect 4 has been detailed so far, and everything fans come across about the game for the time being have to be taken with a pinch of salt. Maybe more details about the game will be in place, just in time for this year's upcoming E3 event.
Stay tuned for more updates.
[Source: IGN]