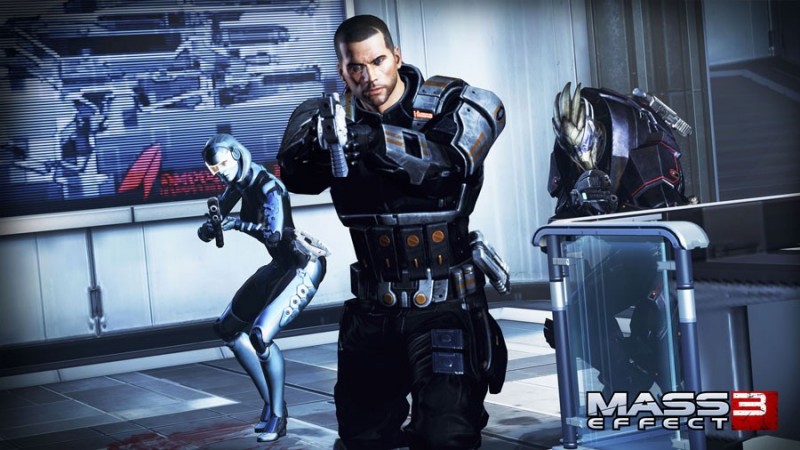 Mass Effect franchise developer, BioWare's next in the franchise was dubbed by fans and news websites as Mass Effect 4. This was one title that was being eagerly awaited by fans.
New revelation came from none other than, Yannick Roy, the studio director of BioWare Montreal who made sure that there is no wrong information, responded to the rumor. "WRT name speculations: the next Mass Effect doesn't have a name yet, just a working title that we have used since day one of the project," he said in a tweet.
Apart from the rumors suggesting that the next title will be called Mass Effect 4, there were rumors that it might be titled Mass Effect: Contact. But now it has been cleared that this new game only has a working title and no name has been fixed yet, however, the game is in development.
Further, there has been no clarification or any announcement made either from BioWare or publisher EA that hinted or suggested that the next Mass Effect title will be seen at E3 2014. However, all that is known is that Dragon Age: Inquisition will be showcased at the annual gaming event.
EA will be having its press conference that is titled, 'EA World Premiere: E3 2014 Preview' event on 9 June. Apart from Dragon Age, participants will also be introduced to The Sims 4. The publisher will also be showcasing some unannounced projects that might include new franchise. The EA press conference will be taking place at 1:00 pm PST and fans can also watch the broadcast like on Spike TV channel.
Halo 5 for Xbox One Teased
In a video released by Microsoft titled, Xbox One Design 'Show', showcasing some of the features of its next-generation video game console, Xbox One, has something that many failed to notice, but not Reddit users.
Reddit users pointed out that the video revealed an important aspect of Halo for Xbox One. The video showed Halo for Xbox One, while showing the Xbox One friends list feed. The friend list shows one player as playing Halo 5 in the map Haven on Xbox One. Haven is a fan favorite map from Halo 4.
This revealation is less likely to be an accident and more of a suggestion from Microsoft of what is its intended line-up for E3 2014.
Below is the teaser video:
(YouTube Courtesy: xbox)