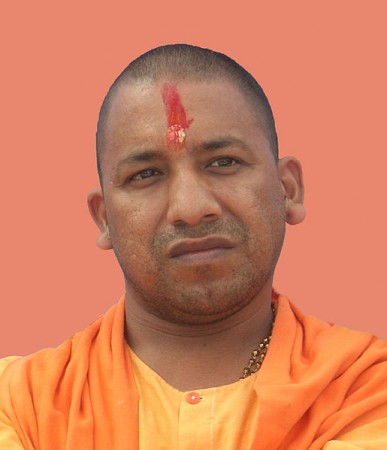 Amid uproar in the Parliament over mass conversion of Muslims to Hinduism in Agra, BJP leader Yogi Adityanath has announced a second such event on Christmas in Uttar Pradesh's Aligarh district.
"This is not conversion but homecoming. My program is in Aligarh and it will happen -- those who want to return voluntarily will be welcome," NDTV quoted Adityanath as saying.
The Rashtriya Swayamsevak Sangh (RSS) is calling the event re-conversion and "homecoming" for those who were Hindu ancestors but were converted to either Islam or Christianity sometime in the past.
"This is not a conversion. It is homecoming of those who wish to return to the original fold. I am travelling so I do not have the details. But please recall that there are several incidents when Hindus were forcibly converted to other faiths. That is conversion, when force and allurements are used," RSS spokesperson Manmohan Vaidya said, justifying the mass conversion event, The Telegraph reported.
While the Saffron outfit is planning more such events in parts of UP, the opposition parties have created ruckus in both the Houses of Parliament blaming BJP government for letting this happen under its nose and seeking clarification from Prime Minister Narendra Modi.
"The House and the country need reassurance that the Constitution will not be violated. It is a diabolical plan by the BJP," Congress leader Anand Sharma said in the Rajya Sabha.
Congress has accused BJP and Sangh Parivar of dividing the nation by playing politics in the name of religion. "Sangh and BJP have always had political agenda of dividing people of nation in the name of religion: Digvijaya Singh on religion conversion issue," ANI tweeted.
The spar in the Parliament over mass conversion started after 200 Muslims were "re-converted" to Hinduism on Monday in Agra's Madhunagar area.
Some of the converts alleged that they converted to Hinduism for the sake of ration cards and money promised by RSS offshoot Dharam Jagran Samanvyay Vibhag, while some alleged that they were threatened to participate in the conversion ceremony.
An FIR has been registered against the conversions, however, only a villager Kishore Valmiki has been named in the report. Valmiki was the person who informed at least 57 Muslim families about the conversion ceremony.
"Arrest is the next step. We will not allow forced conversions," Samajwadi Party leader Ram Gopal Yadav said.