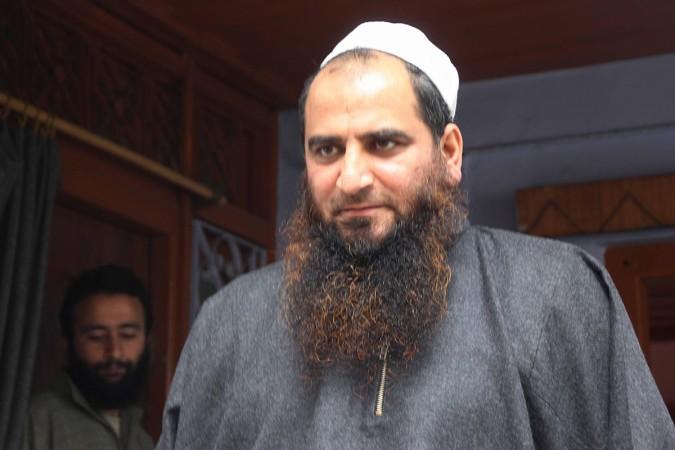 The Jammu and Kashmir police on Friday arrested separatist leader Masrat Alam in Srinagar for hoisting Pakistani flag at a rally.
"Arrest is nothing new for us... this is not happening for the first time. This detention will not deter us," Alam told NDTV while being taken away by the police.
On Wednesday, Alam led Syed Ali Geelani's supporters in a procession, where they raised pro-freedom and pro-Pakistan slogans and displayed the neighbour country's flag.
In tune with this, the state authorities on Thursday night took Hurriyat Conference leader Alam and Geelani had been under house arrest to prevent them from addressing a rally at Tral town in Kashmir's Pulwama district.
"To maintain law and order, Geelani has been out under house arrest in his Hyderpora residence in the city," a senior police officer told IANS in Srinagar.
Alam was initially kept under house arrest in Srinagar's Zaindar area.
Geelani had reportedly organised a rally in Tral where a civilian was shot dead in a gunfire by security forces three days ago. Geelani had organised the rally just a day after returning from New Delhi, where he spent the winters because of health issues, IANS reported.
The arrests were made after the BJP demanded detention of both Alam and Geelani.