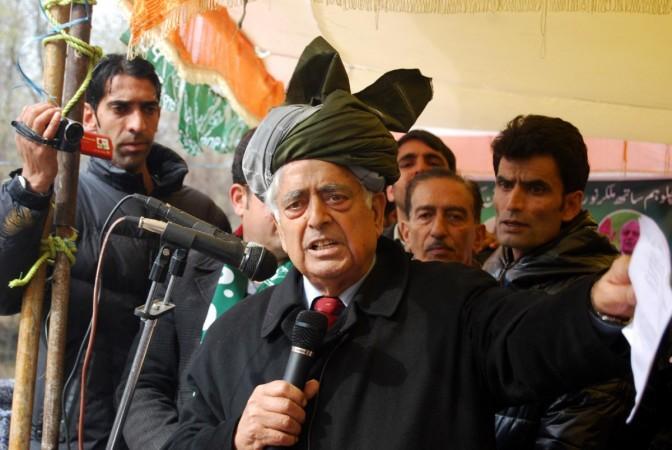 After the release of Kashmiri separatist leader Masarat Alam Bhat, the Hurriyat Conference is seeking the release of 500 more prisoners. Top separatist ideologue Dr Muhammad Shafi Khan, separatist leader Aasiya Andrabi's husband Dr Ashiq Hussain Faktoo and former police constable Ghulam Qadir Bhat lead the Hurriyat's wishlist.
Having been already put in an awkward situation because of state ally PDP's stand on the 'anti-India azadi lobby', BJP has a lot more to be concerned about as state CM Minister Mufti Mohammad Sayeed may release more separatists and militants, reports India Today.
Sayeed in an order issued on 4 March had directed the police to release "political prisoners facing no criminal case".
"All those arrested due to the prevailing Kashmir dispute are political prisoners. We strongly believe that the cases against them are false," said Ayaz Akbar, Hurriyat Conference's hardline faction spokesperson.
"There is no justification for the detention of people for years together and thousands of cases registered against Kashmiri youth is the worst (example of) human rights violation," he added.
The BJP has however vehemently opposed Bhat's release and asked the Jammu and Kashmir government to re-arrest him and book him under the Public Safety Act (PSA).
It reiterated that the decision to release Bhat was taken without consulting the party.
The BJP legislators in a memorandum to Sayeed stated: "Within one week of forming the government, unfortunately a number of statements have come from the PDP that are not in consonance with the CMP and have put the BJP to embarrassment. The recent release of Masarat Alam, a person with known anti-India and pro-Pakistan ideology, has created a situation of not only embarrassment but concern for BJP."
"The BJP also impresses that all pending FIRs against Alam, the challans of which have not been presented, should be immediately investigated and challaned as per law," the legislators added.