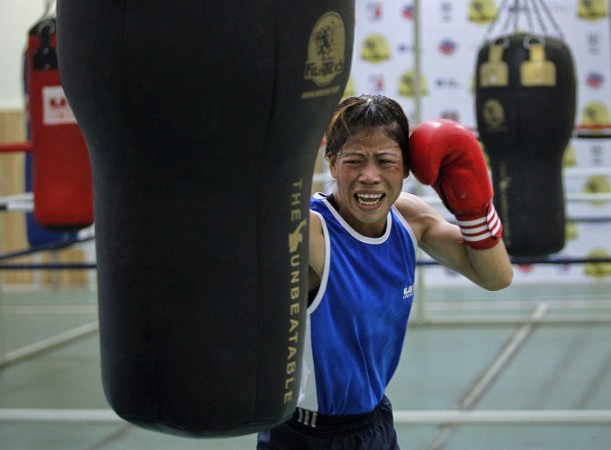 Indian boxing great Mary Kom revealed on Sunday, December 3, that she is determined to seal a 2020 Tokyo Olympics berth as her dream of winning the country a gold medal at the Games remains unfulfilled.
Mary had taken a year-long sabbatical from the sport after failing to qualify for Rio Olympics last year. The 34-year-old though made a winning comeback when she defied odds and went on to clinch her fifth Asian Championships gold medal last month in Vietnam.
'People kept talking negatively'
The five-time world champion added she is "very happy" about her comeback, especially after proving a point to people who had written her off during her time away from the ring.
"I was very happy. After the gap, people kept talking negatively. The mentality was like 'she will not be able to comeback'. It was a big challenge for me," Mary said during Herbalife Nutrition's Fit Families Fest in Bengaluru.
She added: "2020 Tokyo Olympics is a bit far but my dream is not fulfilled yet. At the London Olympics, I wanted to give a gold medal for the country, I could not do that. Again, I did not qualify for Rio Olympics."
"I am still trying for upcoming 2020 Olympics. Before that there is Commonwealth Games and Asian Games in 2018. Whatever competition it is, I am trying to give a medal for the country. Whether I will get or not get is different, I am trying all the time."
'Being a Member of Parliment is not easy'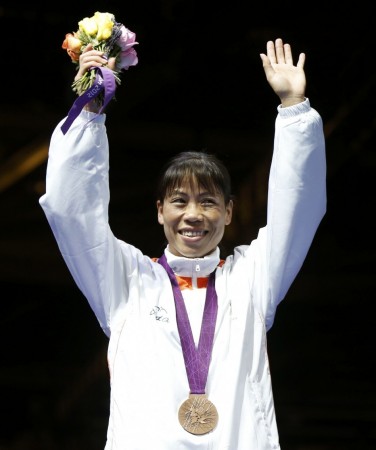 Mary had not won gold at the highest level since 2014. She had not competed since last year's World Championships, in which she missed the Rio Olympic berth.
However, the boxing great, known for her never-say-die attitude, decided to get back to the circuit earlier this year after switching from flyweight 51kg to light flyweight 48kg before reigning supreme in Vietnam last month.
The Manipuri pugilist, a mother of three and a Rajya Sabha MP, also shed light on how difficult it was to juggle between mutitple roles in life. Without the help of the Boxing Federation of India, her coaches and doctors, it would not have been possible to do what she has done on her comeback run, according to Mary.
"The comeback was not easy. I have so many responsibilities, being a Member of Parliament is not easy. I had to keep running around. However, my first priority was always was training," Mary said.
"I start my training program at six and come back home at eight. I then take a shower and have breakfast and run to the parliament. After lunch break, I come back home, take some rest and again start training at 5pm. That was my daily routine before championships [Asian Championships 2017].
"That is very tough, but I am lucky that I didn't get any major injuries. Lucky that every coaches, doctors and my team supported me. BFI is doing well. Teamwork is very strong. That why I am very happy about my comeback."