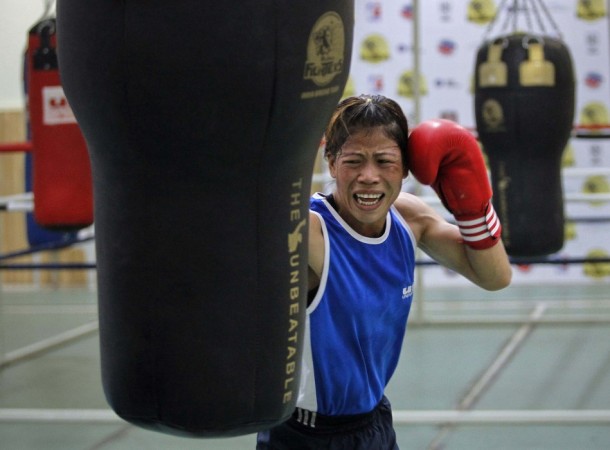 Five-time world champion Mangte Chungneijang Mary Kom, who hit the headlines after winning a medal in the first ever women's boxing event at the London Olympics 2012, has been named Yahoo! India's first-ever Person of the Year.
Fondly called 'Magnificent Mary' by the media, Kom displayed an exemplary performance in the 51 Kg category of Women's Boxing, which was introduced in the Olympics for the first time, and brought home a bronze medal.
"Million Dollar Mary. With pride, privilege and immense pleasure we announce Yahoo! India's first-ever Person of the Year 2012. MANGTE CHUNGNEIJANG MARY KOM, Olympic boxer, five-time world champion, model Indian woman, ambassador of the northeast, mother, daughter, wife, friend, teacher, muse... it was not a difficult choice to pick the one Indian whose life story begs to be told," announced Yahoo! India.
The 29-year-old mother of five-year-old twins from Manipur was the lone Indian to participate in the women's boxing event at the Olympics. She lost to world no. 2 Nicola Adams of Britain in the semi final but assured herself of the bronze medal following her quarter final win over Maroua Rahali of Tunisia. She became the third Indian woman after Karnam Malleswari and Saina Nehwal to win an Olympic medal.
She is currently ranked world no. 4 in Women's Ranking Flyweight category by AIBA. The Election Commission of India has made her one of its "national icons".