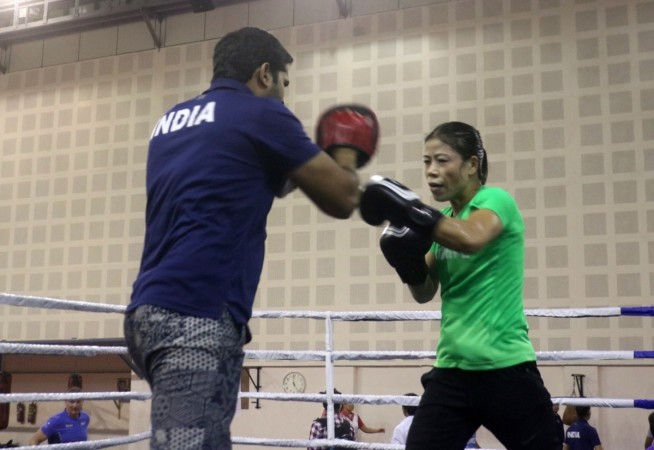 India's sensational boxing queen Mary Kom is looking for her record fifth gold medal in the Asian Championship. On Wednesday, November 12, she can get that expectation ticked off in Ho Chi Minh City, Vietnam.
The 34-year-old mother-of-three is in action in the Women's Asian Boxing Championship 2017 final. Mary takes on Kim Hyang Mi of Korea Republic in the 48 kg amateur boxing category. This is the first time Mary is vying for the coveted medal in her preferred 48kg light flyweight category.
Two of her last four gold medals in the Asian Championship came in the pinweight (46kg) category, while the other two came in the flyweight (51 kg) category.
Mary Kom's Asian Boxing Championship gold medal record:
2003 - Hissar
2005 - Kaohsiung
2010 - Astana
2012 - Ulaanbaatar
Mary had to wait for five years to win her third gold medal in the competition. Coincidentally, it is five years as well since she won that coveted medal last!
On Tuesday, the Indian boxer defeated Japan's Tsubasa Komura in a completely one-sided bout. Going by her momentum, a great news could possibly be coming our way on Wednesday.
After all, Mary Kom as a five-time World champion as well as a five-time Asian champion makes a very good reading!
Women's Asian Boxing Championship final 2017
Mary Kom (IND) vs Kim Hyang Mi (PRK)
Date: November 8
Time: 12:30 pm IST
Live streaming: