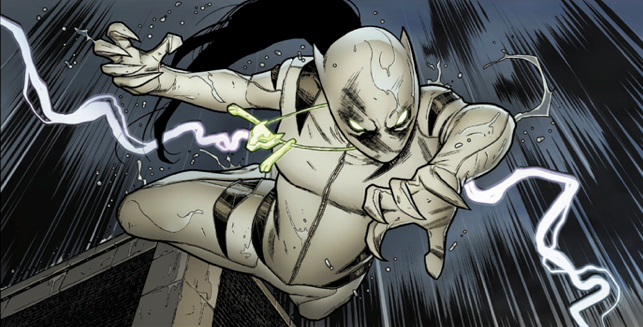 Netflix is currently on a roll with exclusive shows based on Marvel comic book characters. After shows such as "Luke Cage" and "Iron Fist," the streaming network is actively working on another series based on one of the iconic Marvel superheroines, White Tiger.
Marvel has filmed four pilot episodes that are intended for a complete series on Netflix. As reported by Bleeding Cool, one of the shorts is titled "White Tiger." Hence, there is a significant possibility that the network is working on another Marvel character.
It looks like Netflix is planning to create a television universe with all its Marvel characters, though nothing has been confirmed by the network so far. If White Tiger joins the other Netflix heroes, chances of her becoming a member of "The Defenders" will be high.
White Tiger is the name of several superheroines who appeared in Marvel comic books of the same name, the latest and fifth one being Ava Ayala, who is the younger sister of the first White Tiger, Hector Ayala. However, Bleeding Cool has stated that the Netflix series might be based on Angela Del Toro's incarnation of the superheroine, who is the fourth incarnation of the White Tiger.
Angela is an ex-FBI agent and is the niece of Hector. In the comic books, she has closely worked with Daredevil/ Matt Murdock and hence, there is a significant possibility that the Netflix series is based on her so that the show can be integrated in the series "Daredevil" by the network.
While comic book fans would be agog with the recent development, they would be more excited to know that Netflix has some other goodies lined up for them. "Daredevil" and "Jessica Jones" were praised both by fans and critics alike, and further instalments of both the shows are already in consideration. The streaming network has also officially announced two new Marvel-based shows — "Luke Cage" and "Iron Fist" — that will feature Marvel superheroes of the same name. The trailers of both of the shows were revealed at San Diego Comic-Con 2016 (SDCC).
Besides, Netflix has also announced another series titled "The Defenders," adapted from a Marvel comic book storyline. The trailer of the series was also revealed at SDCC. It will feature all four Netflix heroes (Daredevil, Jessica Jones, Luke Cage, and Iron Fist) and will act as the television version of Marvel Cinematic Universe's (MCU) "Avengers" franchise.
Even though an official confirmation from Netflix regarding "White Tiger" is pending, fans can hope for it to materialise anytime soon, given that the popularity of all the network's Marvel-based shows is on the rise.