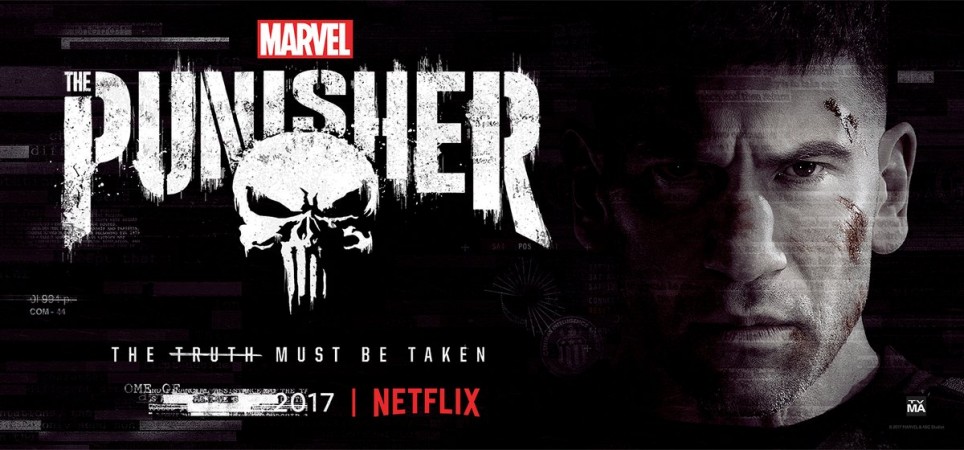 The much awaited Marvel series, The Punisher season 2 has completed its filming and will be releasing later this year on Netflix
Jason Moore announced on Instagram about the filming of The Punisher season 2 coming to an end by posting a picture with director Steve Lightfoot and Jon Brenthal, as The Punisher.
Season 1 of The Punisher was received well by both, critics and the fans when it released on November 17, 2017. Netflix renewed the contract of The Punisher in December and the filming began earlier this year.
The first series was released without any warning and the same might happened for season 2 as well. Like other marvel shows like Jessica Jones, Luke Cage, and Daredevil, all have a yearlong gap between each season. In that case season two of The Punisher could be releasing in October 2018.
Bernthal who debuted as Frank Castle (The Punisher) in season two of Daredevil, will reprise his role in season two as well. The villain, Ben Barnes from season 1 is also set to return the second time. Amber Rose Revah, and Moore will return as Dinah Madani and Curtis Hoyle, respectively.
New faces like Floriana Lima, Georgia Whigham, and Annette O'Toole will be a part of the upcoming series.
The shows Joe Quesada recently told ComicBook.com that the fans are going to enjoy the upcoming season as it is exactly what they want.
"It is just crazy stuff. Crazy stuff. It's going to be exactly what fans want. And Bernthal, Bernthal is Bernthal, man. He's a force of nature, the dude", he said.
The trailer is yet to be releases. So far only an animated clip was released with a skull and the lines reading 'coming soon'.