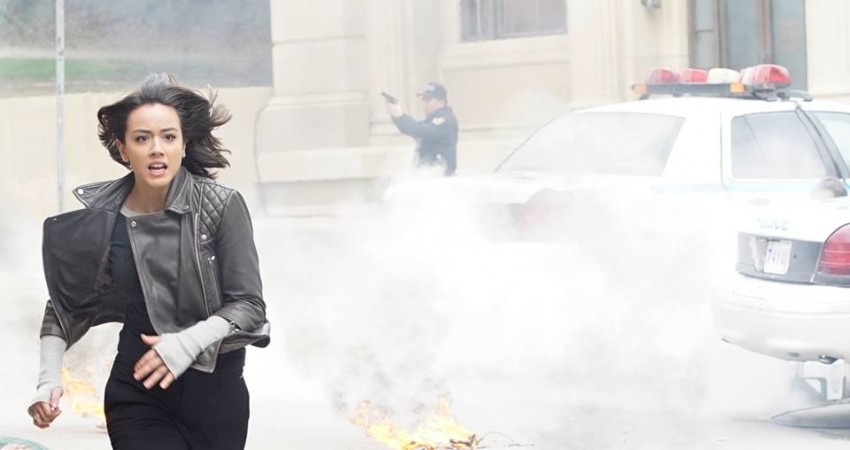 CBS' superhero series "Agents of SHIELD" is all set to return on the network this fall with its Season 4 and it seems that the show will be getting more thrilling and action-packed than ever before.
In "Agents of SHIELD" Season 3 finale, the new Daisy (Chloe Bennet), who is also known by another name Quake, had gone rogue and had donned a darker costume. Since Lincoln (Luke Mitchell) was killed by the Hive (Grant Ward), the new Quake has been in a fit of rage and is destroying everything on her way.
In a recent interview with Entertainment Weekly, Bennet talked about the new avatar of Daisy's character and how Season 3 molded the new version of her.
"I think it makes her more ruthless being so close to what she thought was her own death. And then it happening in one of the worst scenarios she could ever think of, which is the person that she loved doing it for her, I think it changes her in a way where she probably will face life with even more ruthlessness," Bennet said.
Co-creator of the show Jed Whedon talked to The Hollywood Reporter about Daisy's whereabouts during the six-month time jump.
"Some of that will be revealed, but it's safe to surmise from what you see at the end that she has returned to her roots of being a loner. After everything that she's been through and all the chaos around and all the destruction at her hand, she feels that getting close to people was a mistake and she's better off on her own.
"We can see through, yes, dealing with Hinton's wife and the girl that she's keeping a promise, but she's also honouring what Lincoln said, which is he believed she was meant for more than this. While she would feel that maybe there's now nothing to lose, she also wants to live up to his belief in her and whether or not she's doing that through good means or whether or not she's a rogue, we'll see. But all that is the wake of what was left behind after everything that happened," Whedon said.
Though the network hasn't revealed the exact premiere date of "Agents of SHIELD" Season 4, most probably, it will premiere this fall on ABC.