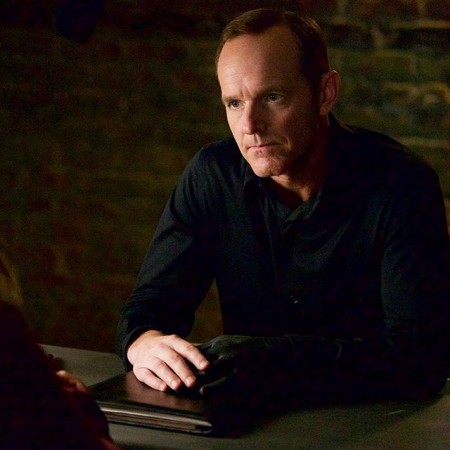 ABC has recently hinted at new developments regarding Season 4 of its superhero series "Agents of SHIELD." In the latest advertisement of the series, a chain of fire is featured and fans are speculating that the ad hints at one of the prominent character from Marvel comic books that might appear in the next series.
A post on the series' Twitter account revealed the picture of a train covered with the "SHIELD" logo and a burning chain. The caption on the picture reads: "Get fired up! Marvel's #AgentsofSHIELD knows how to get to you #SDCC in style."
The blazing chain has generated several speculations over internet, most popular ones of which state that the chains signify the debut of Hellfire/James, one of the most iconic superheroes from Marvel universe.
Get fired up! Marvel's #AgentsofSHIELD knows how to get to you #SDCC in style. pic.twitter.com/F9aI2tMF4U

— Agents of SHIELD (@AgentsofSHIELD) June 22, 2016
The character of James was portrayed by Axle Whitehead in the previous season. He was revealed to be an Inhuman with the ability to control fire. The viewers got a glimpse of him, using the chain to channel the flames.
In the meantime, Clark Gregg has teased about the new director of SHIELD as he his character of Coulson has been demoted and he is no more the director now. There is a significant possibility that the new director will be someone from the regular cast.
Talking with Entertainment Weekly, Gregg said that though he doesn't know the real identity of the next director, he would love to see one particular character taking over the position.
Gregg said that Agent Melinda (Ming-Na Wen) will be the perfect choice for the role of SHIELD director.
"I'd love it if it was her. That would be magnificent. She has earned that right and she is a commander that Coulson would absolutely follow with absolute loyalty," Gregg said.