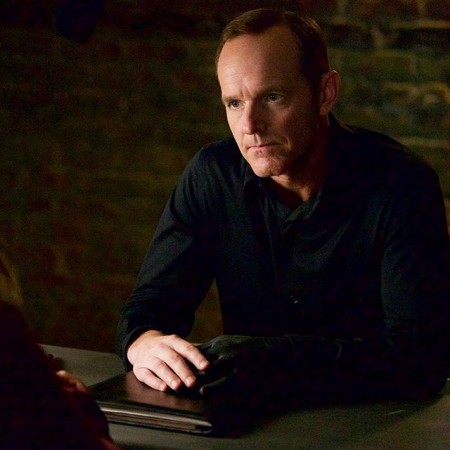 Season 3 of ABC's superhero series "Agents of SHIELD" concluded with several cliffhangers and plot twists, and fans are eagerly waiting to find out how the story proceeds in the upcoming season of the series.
The Season 3 finale showcased a flash-forward in which the fans got to see the fate of their favourite characters six months after the events of the finale. One of the most prominent scenes was of Daisy (Chloe Bennet), where she was seen as a rogue Inhuman who has become a super-powered human/alien hybrid.
Another major development at the end of Season 3 finale was Coulson (Clark Gregg) not being the director of SHIELD any more, as reported by TV Line. According to the website, there can be several reasons why Coulson is demoted.
"Had Coulson abdicated his post atop the super-secret S.H.I.E.L.D. organisation in the wake of Hive's near-annihilation of humankind? Or was his title taken from him, given the too-close-for-comfort, last-minute defeat of the Hydra god?" the website asks.
In an interview with Entertainment Weekly, Gregg talked about how his character of Coulson will deal with the current situations in the upcoming season.
"He's not the director anymore, his destiny is not so much in his own hand as it used to be. The person he cares about is on the run and seems to be very sought after by the authorities. It's very much changing the game for Coulson. Certainly from that teaser of where we'll be next season, he does not seem to be in good shape."
Though Gregg didn't reveal any information regarding the new director of SHIELD, fans are looking forward to find out about it once the new season airs. As reported by TV Line, one of the fans shared his idea of who the new director could be.
"I would love it to be Sharon Carter but I don't see it happening so I am thinking it is May. Grant Ward lol.... Wouldn't put it past them so Brett Dalton can still be there, [sic]" the fan said.
Movie Pilot has stated that among several characters who can be the next director, Nick Fury (Samuel L Jackson) is also one of them. Fury had left SHIELD and passed on the flag to Coulson. However, though he is a big name in the Hollywood, if somehow the show manages to rope him back in, the ratings of "SHIELD" will definitely go up.