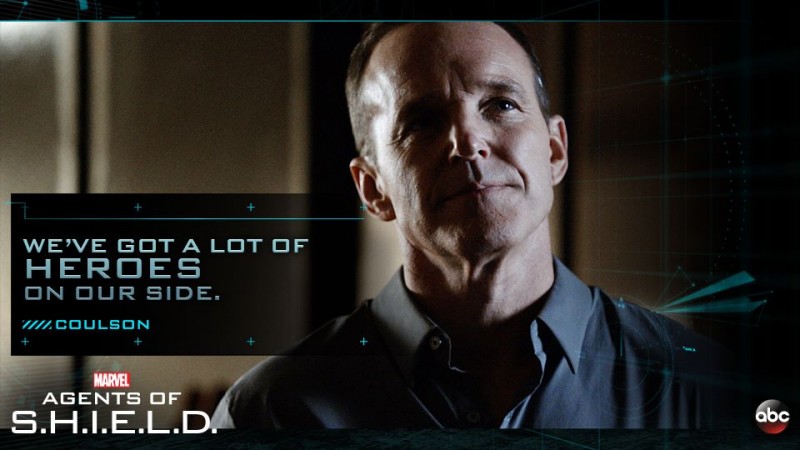 In the upcoming episode titled "Failed Experiments" of ABC's "Agents of SHIELD" Season 3, it seems Phil Coulson (Clark Gregg) and his team will rush to fight against Hive's (Brett Dalton) control over the Inhumans while Hive's plans for the human race will be revealed.
CLICK HERE to watch whether Coulson and his team will finally be able to comprehend Hive and free the captive Inhumans from his claws in the upcoming episode.
According to the synopsis of the episode, as stated by Carter Matt: "Coulson and his team race to combat Hive's control over the Inhumans, as their enemy's deadly plan for the human race is revealed."
The promo of the episode has revealed that SHIELD is actively chasing Hive in order to stop his plan of transforming Earth into a haven for Inhumans. It seems the battle will be a significant one as Hive bought an entire town in the previous episode to carry on with his experiments.
The Kree also make an appearance in the promo. However, it was not revealed that for what purpose they have visited Earth again.
In the later part of the clip, Dr Radcliffe (John Hannah) can be seen working for Hive in his laboratory. As the title of Episode 19 hints, it seems that Dr Radcliffe won't be successful in his experiment.
In the previous episode titled "The Singularity," fans were delighted to find out that Fitz (Iain de Caestecker) and Simmons (Elizabeth Henstridge) had finally decided to take their relationship to the next level after years of friendship. However, the viewers are also looking forward to find out how long it will work for them.
As reported by Entertainment Weekly, executive producers Jed Whedon and Maurissa Tancharoen teased about the Fitz-Simmons relationship and how it would progress.
In an email to the website, they said: "We want their relationship to feel like their friendship did, because all the best relationships are just that. So moving forward, while this change in their friendship would hopefully only deepen their connection, it is bound also to make things a bit more complicated."