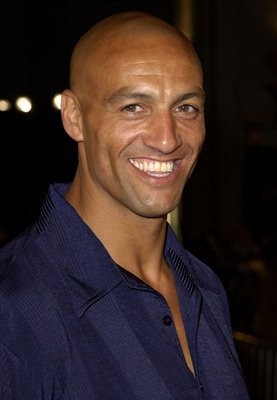 Earlier in Season 3 of Marvel's "Agents of SHIELD," Ward's (Brett Dalton) right-hand man Kebo (Daz Crawford) was brutally killed by Bobbi Morse (Adrianne Palicki), who electrified the pool of water in which Kebo was.
However, it seems the Hydra loyalist will be back when the series returns from its mid-season break on March 8, as Crawford has hinted Kebo might not be dead.
In an interview with Express UK, Crawford said: "It's an assumption that I'm dead. Are you sure I'm dead?"
The series and movies of Marvel Cinematic Universe (MCU) are known for resurrecting characters. Phil Coulson (Clark Gregg), one of the protagonists of the show, was killed in 2012's "The Avengers" movie. However, he was brought back to life in a bizarre series of events.
However, if Kebo returns in Season 3 Episode 11, titled "Bouncing Back," he will be shocked to find his master is no more what he used to be, as Ward was killed by Coulson in Episode 10, titled "Maveth," and afterwards his body was possessed by a mysterious alien.
The alien will retain some memories of both Ward and his former host, Will Daniels (Dillon Casey), with whom Agent Simmons (Elizabeth Henstridge) fell in love while trapped on an alien planet.
Explaining his new character to TV Insider, Dalton said: "The idea with this new iteration is it's a collection of a lot of different memories of all the different hosts that have come before Ward. So, of course, there's still some Ward there, but it's 'Ward and' rather than 'Ward but.' It's kind of 'Ward and Will' and Ward and the Host before Will'."
Crawford is looking forward to return to the show, though he has a busy schedule ahead of him. His movie "Rogue Warrior: Robot Fighter," is all set to premiere this year and he has also announced he will star in the horror movie "Trust."
"I love working on 'Agents of S.H.I.E.L.D.' and it would definitely be something I would like to work on again," Crawford told Express UK.
Whether Crawford returns as Kebo will be revealed only once Season 3 Episode 11 returns on ABC from the winter break.