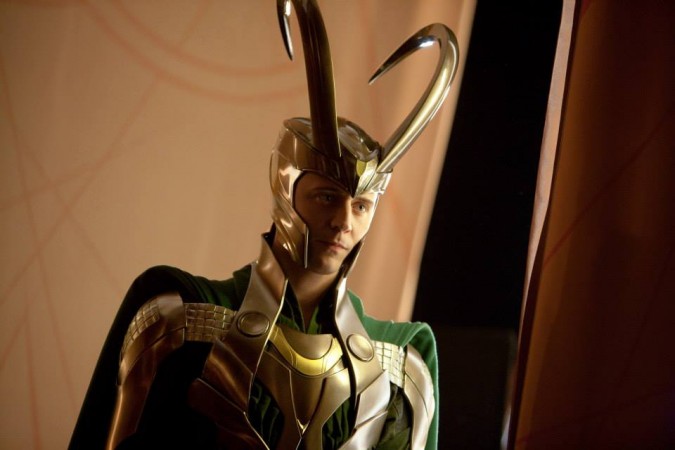 Tom Hiddleston made quite a few fans unhappy last month when he said "Thor 3" (aka "Thor: Ragnarok") would be his last Marvel film as Loki — the Norse God of Mischief. But now the actor seems to be on a damage-control spree, dropping hints that he might just stick around a little longer.
"I don't know that I did say that [so] don't believe everything you read," Hiddleston told Entertainment Tonight during a recent event. The actor, however, refused to disclose whether we would get to see him in "Avengers 3," reports ComicBookMovie.
"Truthfully, I do actually know at the moment how many more times I'm going to play Loki, but I'm not going to tell you," he later told the New York Daily News. Justifying all this secrecy, Hiddleston added: "It's not personal, it's just keeping it fresh for all paying customers to enjoy their films. And, also, I'm the god of mischief so it's my predisposition to play games."
In yet another interview with Hypable, via ComicBookMovie, Hiddleston elaborated on why he intends to keep his future with the Marvel Cinematic Universe a surprise for fans.
"When it comes to my relationship with Marvel, whenever I have said something it usually becomes expanded and misshapen and it then has no bearing to what I originally said at all," the actor said. "I have a pretty good sense of what my future with Marvel is but I don't think it's worth telling anyone because it may change. They are very smart over there and like any creative process, they are free to change their minds. Throughout the Marvel universe Loki has changed from movie to movie. Sometimes he's even changed in the middle of movies in ways you may not even know."
Directed by Taika Waititi, "Thor: Ragnarok" will star Chris Hemsworth, Tom Hiddleston, Mark Ruffalo, Jaimie Alexander and Cate Blanchett, among others. The movie will reportedly start filming in June and is slated to release on November 3, 2017.