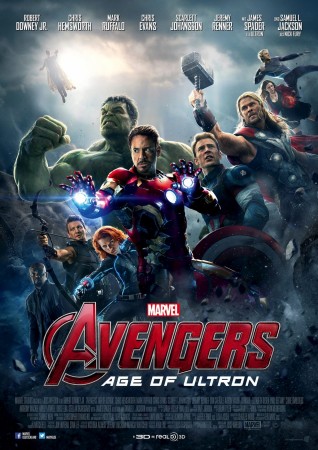 Historically, Comic Con is the event where many big banners promote their films and make their presence felt. However, Marvel Studios has decided to boycott the international Comic-Con in San Diego this year and reportedly planning to hold its own movie convention annually.
Marvel Studios is already a big name and people go looking for any news on movies releasing under its banner. Looking back at the success of "Avengers", "Captain America", "Iron Man" and "Thor" enjoyed in the past few years, it's quite clear Marvel is dominating box offices, whether they advertise on Comic Con or not.
In fact, in Comic Con 2014, Marvel Studios had a low-profile presentation and did not make any major announcement. The studio was actually in the middle of some serious talks with regard to the casting of "Doctor Strange" – which ultimately went to Benedict Cumberbatch – and the future of "Ant Man" after Edgar Wright stepped down as the director.
Since their movie schedule was not finalised in time for SDCC 2014, Marvel Studios announced all Phase 3 movies during a special event held at the El Capitan Theatre in Hollywood.
Since James Gunn has officially confirmed that Marvel Studios will not be attending Comic Con this year, many fans believe that last year's Marvel movie convention is going to be made into an annual event - a Marvel Con.
The upcoming movies from Marvel Cinematic Universe are:
Avengers: Age of Ultron: 1 May, 2015
Ant-Man: 17 July, 2015
Captain America: Civil War: 6 May, 2016
Doctor Strange: 4 November, 2016
Guardians of the Galaxy 2: 5 May, 2017
Thor: Ragnarok: 28 July, 2017
Black Panther: 3 November, 2017
Captain Marvel: 6 July, 2018
Inhumans: 2 November, 2018
Avengers: Infinity War, Part 1: 4 May, 2018
Avengers: Infinity War, Part 2: 3 May, 2019