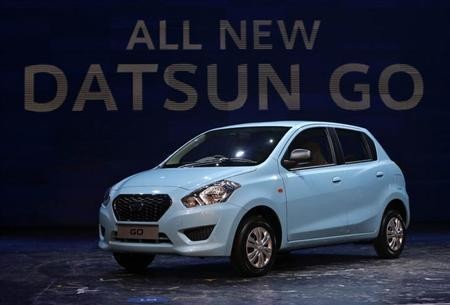 India's two popular cars Maruti Suzuki's Swift hatchback and Nissan's Datsun Go have failed miserably in independent crash tests by Global NCAP, raising serious concerns about the safety of Indian consumers.
Global NCAP, an independent charity, based in UK that conducts consumer orientated vehicle safety initiatives has put two variants of Swift on test-One the India specific model of Swift without air-bags and Anti-lock Braking System (ABS) and the second one being the Latin American model.
According to the testing protocol of Global NCAP, the safety features like airbags and ABS must be standard across all variants including the base model of cars and on that alone, India's favourite Maruti Swift scored zero even before taking the crash test.
A NDTV report says that both the cars, Maruti Swift and Datsun Go, were put through frontal collision tests at a speed of 64kmph and the results were shocking as both the cars failed in the test. Interestingly, the Latin American counter parts of Swift scored 3-star rating in the same test.
The question here is not just about the absence of airbags and ABS, but also the poor structural integrity, which is putting the lives of Indian car buyers at risks. In the case of Datsun Go, an entry-level car from the low-cost brand, Nissan, the body of the car crumbled away during the test causing fatal injuries to the head, torso and legs of driver and passenger dummies.
This is not the first time that India's popular cars have failed in the crash tests. Earlier this year, India's best selling small cars, Maruti Alto, Hyundai Grand i10, Volkswagen Polo and the world's cheapest car Tata Nano scored zero on a scale of 1-5. It would be interesting to note that, even after this epic fail, only Volkswagen made airbag as standard across all its variants.
Maruti Swift Crash Test Video
Datsun Go Crash Test Video