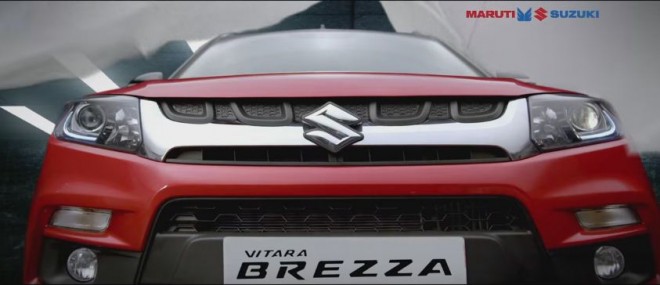 The upcoming compact SUV from Maruti Suzuki is not just another model from the manufacturer. The compact SUV is the first vehicle to be conceived, designed, developed and validated in India by Maruti R&D team led by Chief Engineer CV Raman.
The Vitara Brezza will be the first complete India model of Maruti Suzuki that will be exported to foreign markets. "Vitara Brezza was given as a challenge to the Indian R&D team," CV Raman told ET Auto. "It is engineered for global markets, and will be exported to related markets in South Asia."
The task to work on a compact SUV was given to the CV Raman-led team in 2012. It took three-and-a-half years to come up with the final product without any help from parent company Suzuki Motor Corporation (SMC). Hence, Vitara Brezza will be a litmus test for Maruti Suzuki to showcase R&D capabilities.
SMC is also planning to launch 20 new cars before 2020. At least 15 of the 20 cars are expected to be engineered in India. It is possible that Suzuki will decide on whether to trust Maruti Suzuki with other new products only after assessing the performance of Vitara Brezza.
Maruti Suzuki Vitarra Brezza will be unveiled at Auto Expo 2016, starting on 3 February. The compact SUV comes with square wheel arches, short overhangs, high ground clearance and upright hood. A prominent shoulder line and rooflines that slope down towards the rear will give Vitara Brezza a unique design.
The compact SUV is expected with 1.2-litre K-Series petrol engine and 1.3-litre Fiat sourced diesel engine, both of which are used in many Maruti Suzuki cars. The diesel unit with SHVS micro-hybrid technology is also widely rumoured. Vitara Brezza is likely to be priced in the range of Rs 5.5 lakh to Rs 8.2 lakh.