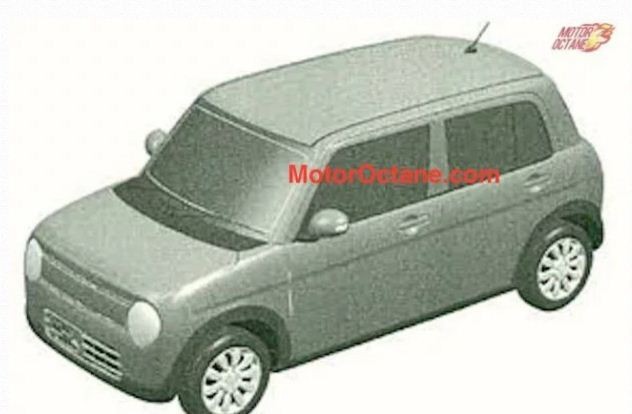 It appears like Maruti Suzuki, the country's largest car-maker, is working on a new small car for the Indian market to compete against the likes of Renault Kwid. A new image of what is believed to be the small car of Maruti Suzuki has surfaced online, giving an early glimpse at the styling of the car.
Maruti Suzuki, the trusted name for small cars in the Indian market, is long-rumoured to be working on the new-gen Alto. The Alto has been an unbeatable offering of Maruti Suzuki for the past 10 years and has been writing success stories in the country since its entry into the market. Although it is not clear if the latest image that is doing the rounds on the web is the new-gen Alto, the original publisher MotorOctane hints that it just might be. The new mini car from Maruti shows similar retro styling of Alto Kei, which was unveiled in Japan.
The new Maruti Suzuki Alto hatchback is expected to pack 660cc petrol engine, which is likely to be tuned to belt out a 52bhp of power. The transmission is likely to be handled by a five-speed manual gearbox. Maruti Suzuki may also consider automated manual transmission (AMT) for the new small car.
The report suggests that the new Maruti Suzuki small car will be spacious and is likely to come equipped with all the bells and whistles. Maruti is also likely to consider the export of the model to the other market once it is launched in India. However, nothing concrete has been said yet.