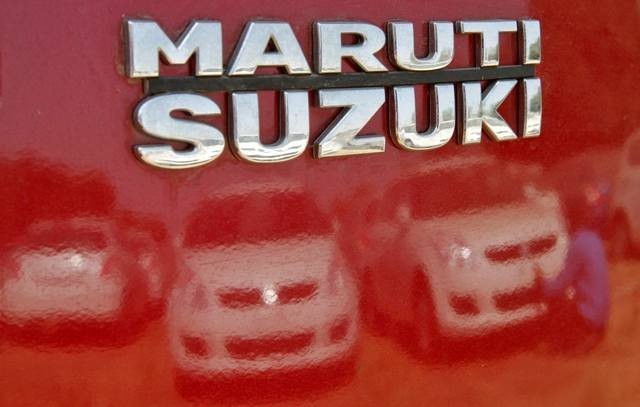 Maruti Suzuki, the country's largest car maker's five models have made it to the list of the top ten best selling cars in India in April.
Maruti Suzuki, a name celebrated in the country for its small car offerings and the steadfastness, has once again proved its supremacy in the domestic market. According to the latest data released by Society of Indian Automobile Manufacturers (SIAM), Maruti's five models namely Alto, Swift Dzire, Swift, WagonR and Celerio are among the top 10 best selling models in the country.
Maruti Alto, the entry level small car offering of the company has retained its top position this year too. The company sold 16,763 units for the month of April 2014, as against 19,847 units in April last year,reported ET.
The second bestselling car in the month of April is Maruti's compact sedan Swift Dzire with 16,008 units against the 19,446 units in the corresponding month last year followed by Maruti Swift.
Last year, Maruti's WagonR was in the fourth position, but this time Hyundai Motor India Ltd's (HMIL) Grand i10 made it to the fourth position with 9,612 units in April. Wagon R has been pushed to the fifth position with 9,280 units. Honda City and Hyundai Xcent occupied the sixth and seventh positions in the top ten best selling cars in India, while the Hyundai Eon, Maruti Celerio and Hyundai i20 rounded up the list.
Although Maruti's five models figured in the list of top 10 best selling cars in the country, the company had posted a decline of 11.4 percent for the month of April. The company's total vehicle sales stood at 86,196 units in April 2014, as against 97,302 units in the corresponding month last year. The domestic sales of the company witnessed a dip by 12.6 percent in the month of April 2014, as against 90,523 units in April 2013.
Maruti's mini passenger segment witnessed a dip in April, compared to last year. It posted a 25 percent decline in sales of its mini-car segment, which includes vehicles like M800, Alto, A-Star and WagonR, in April, as against 34927 units last year.
Moving on to the utility vehicles, Mahindra & Mahindra Bolero by clocking 8,942 units in April retained its top position in the category, followed by Maruti Suzuki Ertiga with 4,857 units. M&M Scorpio, Ford EcoSport and Toyota Innova are the other vehicles which made to the list of top five best selling utility vehicles in the country.
Top Ten Best Selling Cars and Units Sold
| | |
| --- | --- |
| Model | No of Units Sold (April 2014) |
| Maruti Alto | 16,763 units |
| Maruti Swift Dzire | 16,008 units |
| Maruti Swift | 15,874 units |
| Hyundai Grandi10 | 9,612 units |
| Maruti Wagon R | 9,280 units |
| Honda City | 7,044 units |
| Hyundai Xcent | 6,663 units |
| Hyundai Eon | 6,500 units |
| Maruti Celerio | 5,805 units |
| Hyundai i20 | 3,459 units |
Top Five Best Selling Utility Vehicles
| | |
| --- | --- |
| Model | No of Units Sold (April 2014) |
| M&M Bolero | 8,942 units |
| Maruti Ertiga | 4,857 units |
| M&M Scorpio | 4,092 units |
| Ford EcoSport | 4,013 units |
| Toyota Innova | 3,590 units |