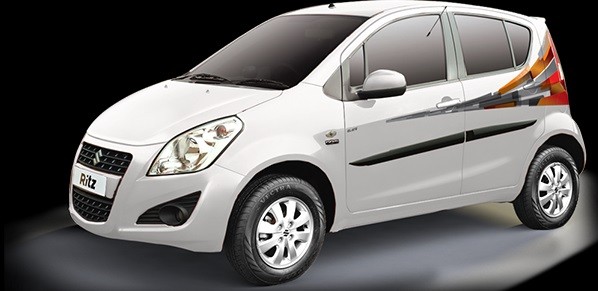 Maruti is leaving no stone unturned in its attempt to grab a larger pie in new segments. If emerging reports on the web are true, Maruti is preparing to bring a taxi variant of hatchback Ritz in the country to cement its position in the taxi segment where currently it is having a successful run with its Dzire Tour.
It was recently reported that the Celerio model of Maruti is likely to get a taxi variant soon alongside the diesel and Zxi AMT model. Now, a report by TeamBHP says that the company will also be launching a Ritz taxi variant dubbed Ritz Tour. The Ritz Tour will be the Vdi variant of the model, which comes with power steering and air-conditioner. There is no information available as to when the new Ritz Tour will make its market entry.
Maruti will also be a launching the diesel variant of its Celerio hatchback in India soon. Celerio diesel, will be powered by the all-new indigenously developed 2 pot 800cc diesel motor. The engine is expected churn out 35-40bhp and peak toque of 120-130Nm and the latest is that the diesel Celerio will not get an AMT at the time of launch.
Meanwhile, Maruti recorded 103,719 units of sale in March 2015 as against 102,269 units in the corresponding month last year.
The sale of super-compact Dzire Tour rose to 2,613 units in March this year, from 1,271 in March 2014, registering a growth of 105.6 per cent, while the compact car segment of Maruti, which includes Swift, Ritz, Celerio, Dzire witnessed 12.5 per cent decline at 38,710 units in March 2015.