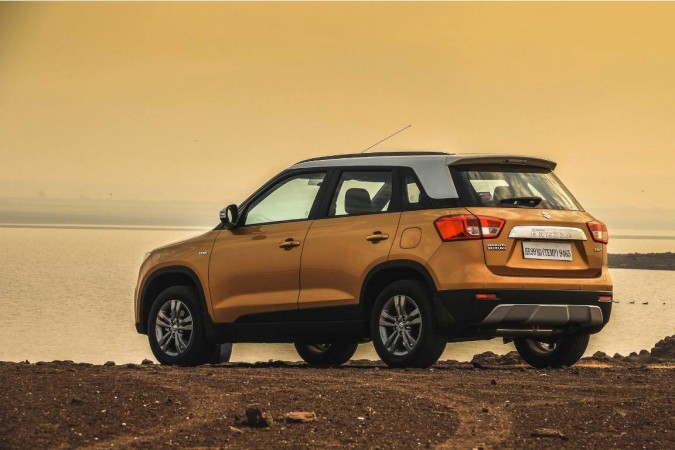 Maruti Suzuki's first compact SUV, the Vitara Brezza was launched in March 2016. The vehicle has become one of the most successful offerings of the company with sales crossing the 50,000 unit milestone in just seven months.
In the launch month of March, Maruti Suzuki sold 5,563 unit of the Vitara Brezza. The sales volume in April and May stood at 7,832 units and 7,193 units, respectively. In June the number went down to 6,673 due to the weeklong production shut for annual maintenance. In July Vitara Brezza found 10,232 takers and in August sales stood at 9,554. The total number of sales in the first six months stood at 47,047 units. Considering the SUV raking an average of 7,000 units, it has crossed 50,000 units with the sales of September added.
Vitara Brezza continued to lead Maruti Suzuki's UV sales pitch in September 2016. Maruti Suzuki registered an impressive 191 percent growth in utility vehicle sales with 18,423 units sold in September against the 6,331 in the same period last year.
The current waiting period of the Vitara Brezza stands at seven months depending upon the variant. Despite an increase in the production of the compact SUV to 10,000 units from July, Maruti Suzuki is still struggling to meet the demands.
The Vitara Brezza is Maruti Suzuki's first model to be fully developed in India by its R&D team led by C V Raman. The compact SUV is powered by a 200 DDis 1248cc diesel engine that develops 88.5bhp at 4,000rpm and 200Nm of torque at 1,750rpm mated to a five-speed manual gearbox. It boasts of best-in-class fuel efficiency of 24.3 kmpl.