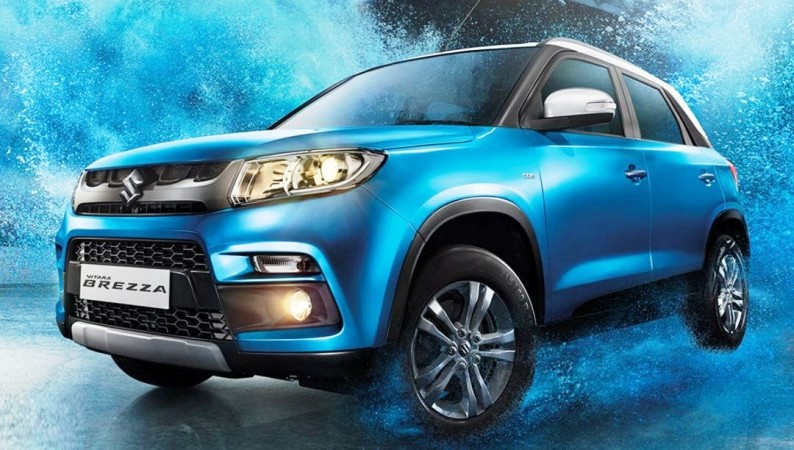 Maruti Suzuki's first compact SUV Vitara Brezza continued racking up good sales for the company. The compact SUV found 10,051 takers in October. This is the fourth consecutive month Vitara Brezza retains the best selling SUV position, beating Hyundai's best selling Creta SUV. The Creta found 8,670 takers in October.
Riding on Vitara Brezza sales, Maruti sold 18,008 units of its UVs last month, against 9,435 units in October 2015, thereby registering a growth of 90.9 percent. This is the second time Vitara Brezza breaching 10,000 unit monthly sales after July 2016.
The company had sold 9,375 units of the Vitara Brezza in September 2016, while the main rival in the SUV space, Hyundai Creta's sales were 8,835 units.
Vitara Brezza's sales figures for August, July and June were 9,554, 10,232 and 6,673, respectively. Maruti Suzuki has sold over 50,000 units of Vitara Brezza since its entry in the Indian market and about the same number is yet to be delivered against confirmed orders. The current waiting period of Vitara Brezza stands at seven months, depending on the variant. Despite an increase in the production of the compact SUV to 10,000 units from July, Maruti Suzuki is still struggling to meet the demand.
Vitara Brezza is Maruti Suzuki's first model to be fully developed in India by its R&D team led by CV Raman. The compact SUV is powered by a 200 DDis 1248cc diesel engine that develops 88.5bhp at 4,000rpm and 200Nm of torque at 1,750rpm mated to a five-speed manual gearbox. It boasts of best-in-class fuel efficiency of 24.3 kmpl.
However, the company is not getting carried away with the success. Vitara Brezza petrol and AMT are in the works and the launches of both the models are expected in early 2017. With the arrival of these variants, Vitara Brezza's demand will go up further and the sales gap with the rivals are expected to increase.