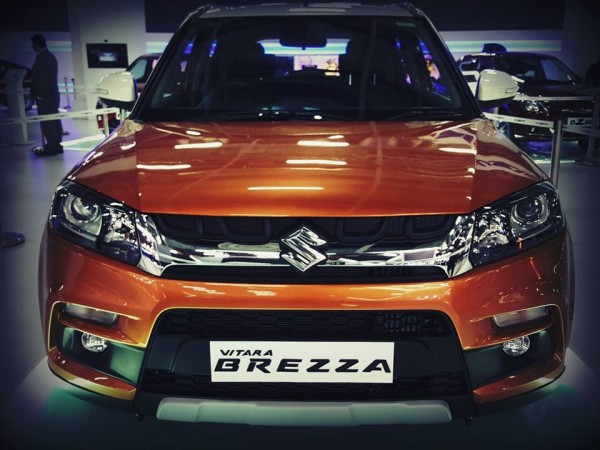 Contrary to popular expectations, the petrol-powered version of Maruti Suzuki Vitara Brezza is not coming to the markets in the upcoming festive season. Emerging reports indicate that Vitara Brezza petrol will debut only in 2017.
The Vitara Brezza compact SUV was launched in March this year with diesel-only powertrain, making the customers demand a petrol-powered version too. The head of the team behind the Vitara Brezza had confirmed that the petrol version is on its way.
The company is now planning the launch next year, reported Financial Express. The petrol variant will probably be launched in March when the compact SUV turns one year old. Though there is no concrete information on the engine, industry reports indicate two possible engines — a 1.0-litre Boosterjet and 1.2-litre K series.
The 1.0-litre Boosterjet engine is a turbo-powered unit that will debut with the Baleno RS in the festive season. The engine is expected to develop close to 111bhp and 170Nm of peak torque mated to five-speed manual or six-speed automatic transmission. The 1.2-litre K series is the tried-and-tested unit of Maruti Suzuki. The 1.2-litre engine is expected to develop 83bhp and 115Nm of torque. A clear picture on which of these engines will be chosen by Maruti Suzuki will be revealed later.
Despite being sold only in diesel-powered version, the Vitara Brezza already has over 1 lakh bookings. The waiting period for the SUV now ranges between six and nine months. The compact SUV has also been instrumental in prompting a surge of UV sales for the company. Maruti Suzuki's utility vehicle sales saw a steep growth of 151.3 percent in July, riding on the Vitara Brezza.