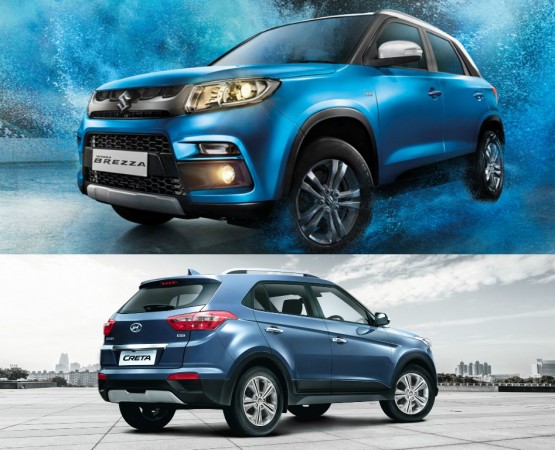 Maruti Suzuki Vitara Brezza entered the burgeoning compact SUV segment very late, and yet it marked its presence within months of its launch. The first compact SUV of India's largest car maker became the best-selling SUV of the country in July despite the fact that it was launched only in March this year. Maruti Suzuki sold 10,232 units of the Vitara Brezza in July, which was marked as the best month for sales of the SUV so far.
In the race, the Vitara Brezza overtook Hyundai's best selling UV model, the Creta. Hyundai sold 7,981 units of the Creta in the domestic market in July. However, Hyundai India also exported 5,448 units of the Creta, taking its total number to 13,429 units.
The sales of Maruti Suzuki's utility vehicles also saw a growth of 151.3 percent in July, riding on the Vitara Brezza compact SUV. The Indo-Japanese company sold 17,382 units of utility vehicles in July 2016, against 6,916 units sold in July 2015. The UV range of Maruti Suzuki includes the Vitara Brezza, S-Cross, Ertiga, Grand Vitara and the Gypsy. With over 10,000 unit sales, it is clear that the compact SUV has single handedly pushed the UV sales of Maruti Suzuki.
The Bolero, the workhouse of Mahindra, is the SUV that has been affected the most by the arrival of the Vitara Brezza and the Creta. Bolero's sales started to decline post the launch of Hyundai Creta in July 2015. With the arrival of the Vitara Brezza, the Bolero is now struggling in volume sales. Mahindra Bolero has been the best-selling UV in India for the past 10 years.