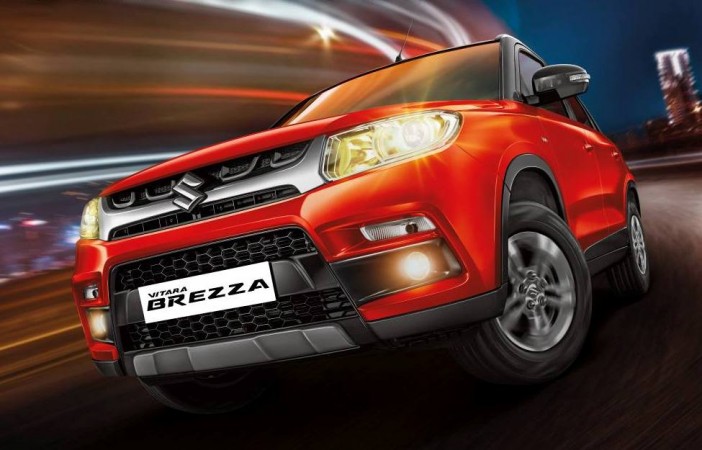 India's largest carmaker Maruti Suzuki is known for finding a sweet spot between two segments and launching a vehicle there to start a whole new segment. However, when it comes to compact SUV segment, the Indo-Japanese outfit is late to the party. The company launched Vitara Brezza in March this year, but Ford EcoSport is in the market since 2013 and Mahindra TUV300 from 2015. Despite being a late comer, Vitara Brezza took the segment by storm. The latest in its accolades is that the compact SUV of Maruti Suzuki has racked up over 1.72 lakh booking in less than eight months of launch.
Maruti Suzuki has sold over 65,000 units of Vitara Brezza so far. The current waiting period of Vitara Brezza stands at seven months, depending on the variant. Despite an increase in the production of the compact SUV to 10,000 units from July, Maruti Suzuki is still struggling to meet the demand. Unlike other compact SUVs, Vitara Brezza is only sold with diesel engine. Maruti Suzuki has also been forced to delay the launch of Vitara Brezza's petrol version as the company is not able to clear existing bookings.
The launch of Vitara Brezza has also rewritten the long-standing equation of utility vehicles segment in India. Maruti Suzuki wasn't a significant player when it came to utility vehicles. Vitara Brezza powered Maruti Suzuki to become the second highest UV seller in India with 1,09,967 units sale during April-October 2016. The company also registered 139 percent growth in UV sales against 46,068 units sold during the same period last year.
Vitara Brezza is Maruti Suzuki's first model to be fully developed in India by its R&D team led by CV Raman. The compact SUV is powered by a 200 DDis 1248cc diesel engine that develops 88.5bhp at 4,000rpm and 200Nm of torque at 1,750rpm mated to a five-speed manual gearbox. It boasts of best-in-class fuel efficiency of 24.3 kmpl.