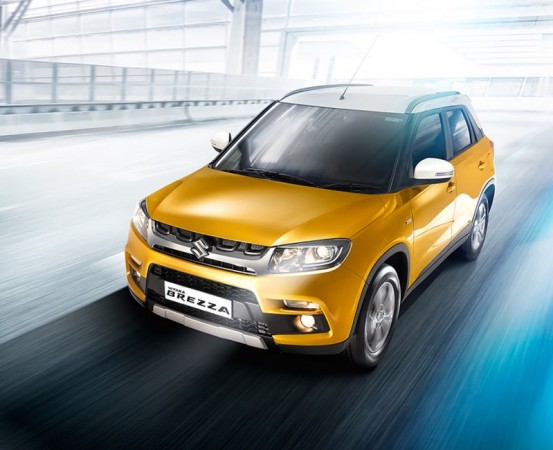 It was surprising when Maruti Suzuki confirmed diesel-only powertrain for the Vitara Brezza compact SUV at a time when emission from diesel vehicles has become a hot topic of discussion in the country. CV Raman, leader of the team that worked from concept to production of the Vitara Brezza, later informed that the company is working on a petrol model as well.
A report in Autocar now confirms that the compact SUV will come with 1.0-litre Boosterjet turbo-petrol engine and the launch can be expected in the festive season of this year. The Boosterjet engine of Suzuki is currently not employed in any of the Maruti Suzuki cars in India. The engine was first showcased in India at Auto Expo as the powertrain for Baleno RS concept, which is also expected in the festive season. The 1.0-litre Boosterjet engine is a turbocharged petrol unit that will develop close to 110bhp and 170Nm of peak torque.
Currently, all the Maruti Suzuki cars are equipped with either 1.2-litre engine that develops 83bhp or 1.4-litre engine that develops 91bhp. The former will be underpowered for the Vitara Brezza, while the adoption of the latter will result in loss of tax benefits offered to cars with below 1200cc engine and four-metre length. This makes 1.0-litre Boosterjet engine the ideal choice.
The current Vitara Brezza is powered by a 200 DDis 1248cc diesel engine that develops 88.5bhp at 4,000rpm and 200Nm of torque at 1,750rpm. The engine comes mated to a five-speed manual gearbox. The compact SUV's prices start at Rs 6.99 lakh (ex-showroom Delhi).