Maruti Suzuki, India's largest carmaker, is known for its wide range of small cars. However, the company is not generally regarded as a major utility vehicle maker despite selling the Gypsy for a very long time. But, with the launch of Vitara Brezza and its subsequent success, Maruti Suzuki has emerged as a prominent player in the UV segment as well.
Powered by Vitara Brezza which finds nearly 10,000 takers every month, Maruti Suzuki currently has 23.24 percent of the UV market. The company is the leader in the UV space as well with 124,248 UVs sold in the first half of this financial year (April-September 2017).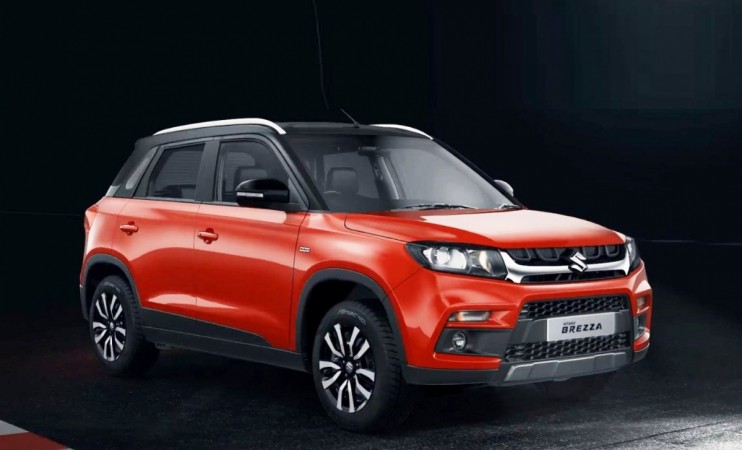 To stay in the top of UV game, the company is planning to launch a number of new UV models in the coming years. A report in Economic Times claims the new models in question will include a new cross-over utility vehicle and a premium SUV.
The report also says upcoming cross-over UV will be a derivative of its Ertiga platform internally codenamed YHB. It will be a three-row utility vehicle with sporty design in line with the Honda BRV.
The premium SUV, on the other hand, will be pitted against Tata Hexa and Mahindra XUV. It will be priced between Rs 12 lakh to Rs 18 lakh bracket. The new SUV under development will be based on the Fifth Generation C Platform and is scheduled to go into production in 2020.
"The only place where we don't have a product is a bigger SUV, and that is coming. I am not sure of the exact date, but probably by the end of 2019," Maruti Suzuki Chairman R C Bhargava had told ET in a recent interview.
Before the arrival of premium SUV, Maruti Suzuki may also launch the three-row WagonR MPV. The model has already been spied testing in India while the company keeps mum on its market launch.
Around August 2018, the company is planning to bring the new generation of the Ertiga MPV as well. Another variant addition is the petrol version of SUV Vitara Brezza and it is expected in early 2018.
The aggressive UV strategy indicates Maruti Suzuki will launch more than half a dozen utility vehicles and crossovers in the next four years. All these new launches should help it boost sales numbers further.