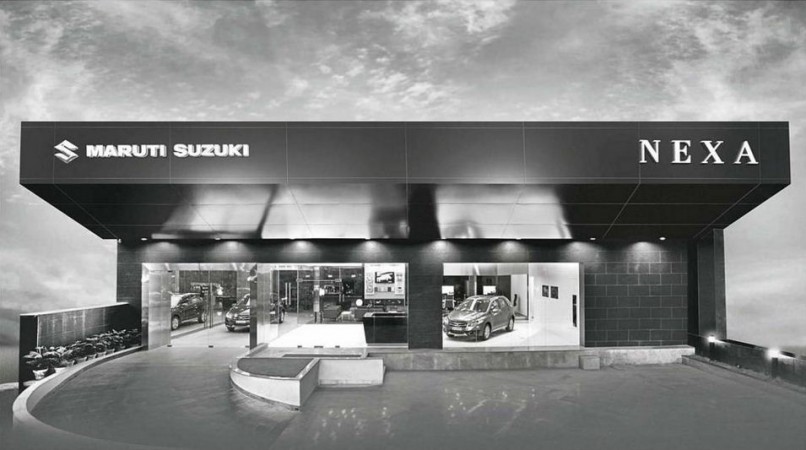 Maruti Suzuki is not just a name of a car-maker in the Indian automobile industry. It's a brand that evokes emotions of trust, nostalgia and achievement for many car-lovers in the country. Maruti Suzuki India Limited, a subsidiary of Japanese automobile and motorcycle manufacturer Suzuki Motor Corporation, began its journey in India in 1983 with Maruti 800 and now has 17 vehicles on Indian roads.
While Maruti Suzuki was a trusted name for small cars until last year, the story changed in 2015 with the arrival of premium models like the S-cross premium crossover. The S-Cross not just gave auto aficionados in India a new model, but also a revolutionary concept of buying and selling, which is called the Nexa.
The Nexa, the latest destination for Maruti's premium offerings, heralds the company's transformation from 'a budget car maker' to a key player in the premium car market in the country. The S-cross was the first model to be sold through the Nexa and was later joined by the premium hatchback, the Baleno.
The Baleno is currently the mainstay of the premium dealership and will soon be welcoming the new small crossover, the Ignis. A more powerful variant of the Baleno -- the Baleno RS -- is also in the line waiting to join the Nexa floor.
The premium showrooms, designed in black-and-white colour scheme to highlight the products on display, contribute to about 8 percent of the total sales of Maruti Suzuki. Nexa is expected to contribute 15 percent of Maruti's total sales volume by 2020.
Currently, Maruti has close to 150 Nexa showrooms in India and the company plans to expand the number of outlets to 250 by next year. Maruti has sold 70,000 units of the Baleno and 30,000 units of the S-Cross in India so far.
The company is also said to be contemplating a separate service network for cars sold via the Nexa dealerships. The cars, which are currently sold through Nexa are serviced in regular Maruti Suzuki service networks.