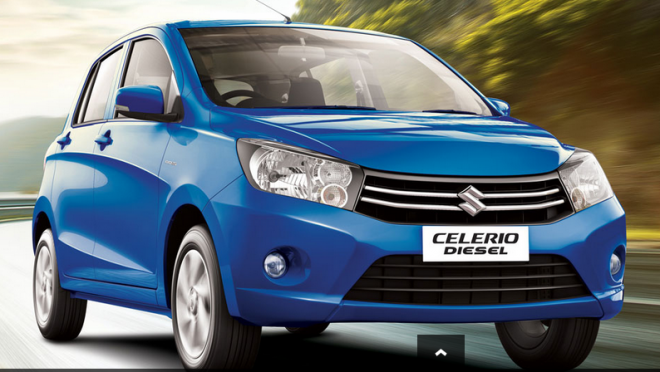 Since the Supreme Court imposed a ban on registration of diesel vehicles over 2000cc in Delhi from January 1, the equations in the automobile industry have changed upside down. The diesel car-loving customer base in India took a sharp turn towards petrol vehicles, and the shift in demand resulted in many carmakers putting their plans of new diesel engines on hold.
Though Maruti Suzuki is least impacted with the ban, the company seems to have realised that working on new diesel engines is a futile exercise. Emerging reports indicate that the company may stop sales of the Celerio hatchback with diesel engine. Maruti Suzuki is evaluating the possibility of putting a stop to fitting its own 800cc diesel engine, which currently powers the Celerio, ET Auto reported.
Besides the shift in demand, impending transition to BS VI emission rules that demand more stringent emission and less powertrain is also cited as a reason. With the government scrapping subsidy on diesel, the difference in the price of the fuels has narrowed significantly. This also prompted consumers to shift back to petrol. Reports indicate that the share of diesel models in passenger vehicle sales has come down to 40-42 percent from the 58 percent in fiscal 2012.
The Celerio diesel draws power from a 793 cc, 2-cylinder diesel unit that produces 47bhp at 3,500rpm and 125Nm of torque at 2,000 rpm. The car was launched in June 2015. The same engine was rumoured to come with WagonR. However, with the latest development, WagonR diesel may not see the light of the day.