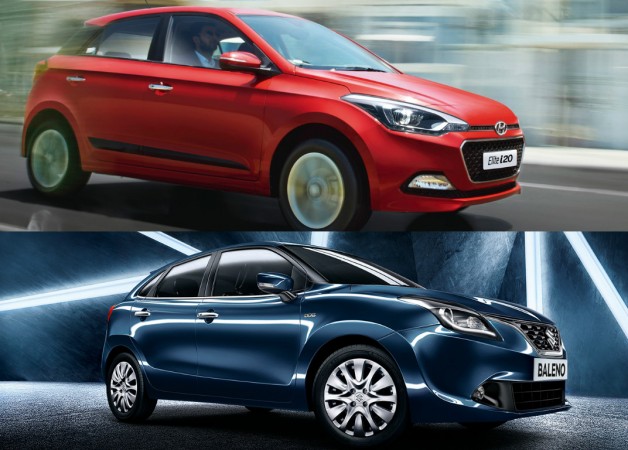 The sale of premium hatchbacks has now become a cat and mouse game between Maruti Suzuki Baleno and Hyundai Elite i20. After trailing behind Baleno in July, Hyundai's hatchback has hit back in August with 9,146 unit sales. Maruti Suzuki sold 8,671 units of Baleno in August, 475 units less than Elite i20.
Baleno was leading in July sales with 9,120 units against Elite i20's 8,205 units. However, the June sales were in favour of Hyundai. Maruti Suzuki had sold only 6,967 units of Baleno in June, while Hyundai had sold 7,250 units of Elite i20. Maruti Suzuki's drop in June sales was due to a production halt for week-long maintenance in the beginning of the month.
In May and April, Baleno was on the driving seat with 10,004 units and 9,562 units sales, respectively, while Hyundai sold only 8,600 and 9,400 units of Elite i20. After a promising start that saw Baleno overtaking Elite i20 sales for the first time in December 2015, the months of January, February and March 2016 were not in favour of Maruti Suzuki as its premium hatchback lagged behind Elite i20.
Maruti Suzuki is yet to deliver over 50,000 confirmed orders for Baleno. The company's plants are running in full capacity and hence, meeting the customer's demand is the biggest challenge it faces now. On the other hand, Hyundai is all set to add automatic version to the Elite i20 range. This will further increase the popularity of Elite i20.