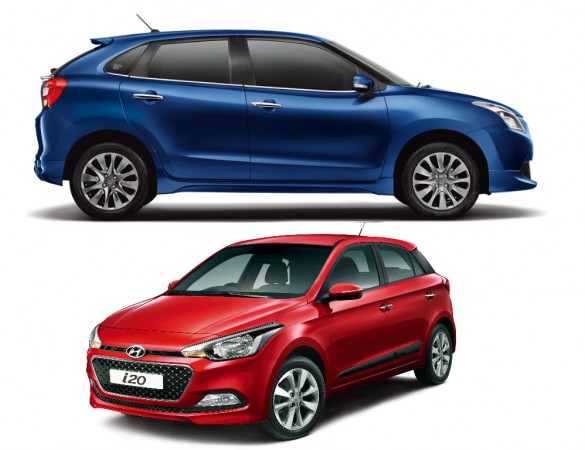 Maruti Suzuki's premium hatchback Baleno cemented its numero uno position when the sales figures for May were revealed. Maruti Suzuki sold 10,004 units of Baleno while Hyundai sold 8,600 units of the Elite i20. The wafer-thin lead of Baleno in April has been extended to 1,404 units, according to the list compiled by ET Auto.
This is the second consecutive month the Baleno outsold Elite i20 after struggling during the first three months of 2016. Maruti Suzuki sold 9,562 units of Baleno in April while Hyundai Elite i20 was in pursuit with 9,400 unit sales. The number also marks Belano's second most successful month in terms of sales. The best sales month of Baleno was December 2015, when the company sold 10,572 units.
Despite losing to Baleno, the Elite i20's sales also saw a decline by 17 percent compared to the 10,334 units Hyundai sold in May 2015.
After a promising start that saw Baleno overtaking Elite i20 in sales in December 2015, sales till April 2016 were not in favour for Maruti Suzuki. Baleno lagged behind the Elite i20 with 6,236 units sold, against the latter's 8,713 units in March 2016. Maruti Suzuki sold 7,698 units of the Baleno in January, whereas Hyundai sold 8,250 units of the Elite i20 in the same month. In February, too, the Elite i20 kept its lead over the Baleno.
The Subros plant fire and the annual maintenance of closure of Maruti Suzuki plants from June 6 to 11 may affect June sales of Baleno. The premium hatchback so far has over 1 lakh bookings and commands a waiting period of up to six months.