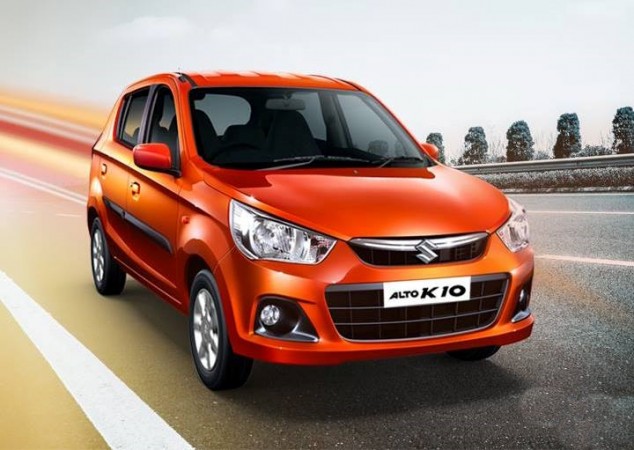 Adding yet another feather in its cap, the sales of Maruti Suzuki's small car Alto have reached the 30 lakh-mark in the Indian market, making it in turn the only auto brand to notch this achievement in the Indian market.
Maruti Suzuki Alto, the best-selling model in India, which began its journey in 2000, was initially offered with an 800cc engine under the hood. The entry-level car was later upgraded with 1litre petrol mill and came in its new avatar named Alto K10. The Alto K10 is also offered with the clutch-less Auto Gear Shift Transmission (AGS) aka Automated Manual Transmission (AMT) technology. Maruti Suzuki has also started offering driver airbag as an option across all variants of Alto, including the base model.
"Alto has constantly evolved to reflect the changing India. While Alto's true essence lies in its remarkable fuel efficiency, performance, attractive price and low maintenance, it has a zippy and sporty design that appeals to customers. Over the years, Maruti Suzuki has kept the brand rejuvenated with latest technology, features and design. Alto is being offered with features – airbag and Auto Gear Shift – at par with higher segment cars. These initiatives have helped enhance the brand's connect with its customers and maintain its popularity," said R S Kalsi, executive director, marketing and sales, Maruti Suzuki, in a statement.
In addition to this, Maruti has also exported over 3.8 lakh Alto to 70 countries, with Sri Lanka, Algeria, Chile, the UK and the Netherlands being its top overseas markets.
Alto Cumulative sales
Sept 2000
National Launch in Delhi
Oct 2003
1 lakh cumulative sales crossed
Aug 2006
5 lakh cumulative sales crossed
Nov 2008
10 lakh cumulative sales crossed
Oct 2010
15 lakh cumulative sales crossed
Apr 2012
20 lakh cumulative sales crossed
Mar 2014
25 lakh cumulative sales
Feb 2016
30 lakh cumulative sales crossed
Average sales per month for past 10 years exceeds 22,000 Altos
[1 lakh = 100,000 | 1 crore = 10 million | 100 crore = 1 billion]