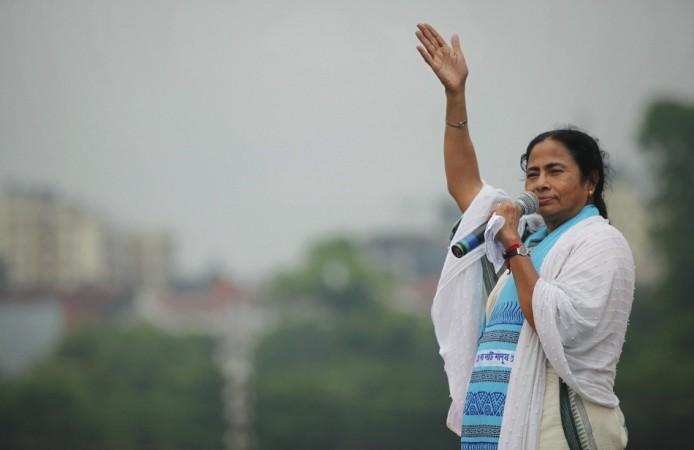 Political indifferences between UPA allies - Tirnamool Congress and Congress - are looming large as the West Bengal Chief Minister Mamata Banerjee brushed off the latter in a rally organised by her on Saturday.
Sources confirmed that Mamata did not invite the Congress to take part in 'Shahid Shorone' (Martyrs' Day) rally on Saturday in Kolkata.
Reports also suggested that the West Bengal Chief Minister has also snubbed All India Congress Committee (AICC) chief K Keshav Rao, who is also in-charge of West Bengal AICC unit particpated in a TMC rally along with Congress MLAs on the inviation of Matmata early this year.
This time, the TMC chief has turned cold feet towards her allies. The relationship between Trinamool Congress and Congress has been worsening over various issues. She even opposed Congress' choice for the posts of the President and the Vice-President.
Mamata was against former finance minister Pranab Mukherjee's nomination for the President's post but gave in to the coalition compulsions. She termed her decision for voting in favour of Pranab as "painful" decision. However, it is still unclear if she will support the Vice-President candidate of the Congress, Hamid Ansari, who is currently holding the same post.
Martyrs' Day Rally:
The Trinamool Congress observes Martyrs' Day rally every year in memory of 13 party activists, who were shot dead during a police firing on July 21, 1993.
Mamata will be leading the rally from the Writers' Building. The rally will also mark the beginning of the Panchayat elections campaign, which will begin in May next year.
A large gathering is expected by the party during the Martyrs' Day rally. The party sources said that the authorities have taken necessary measures to prevent traffic congestion and to ensure smooth flow of the rally.
The party supporters from various districts were directed to reach Kolkata on July 19 itself to avoid any last-minute commotion.