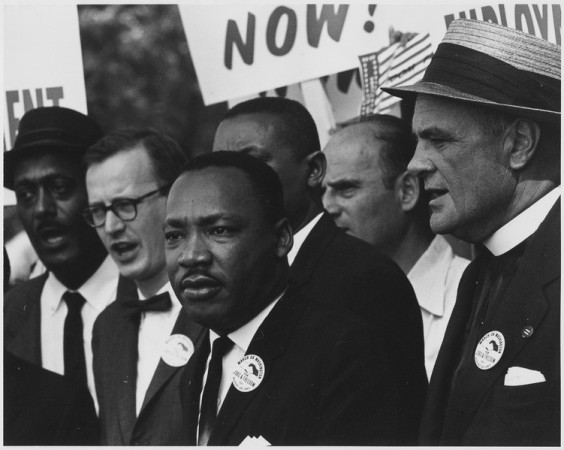 April 4 is the death anniversary of one of the most admired freedom fighters in history, Dr. Martin Luther King, Jr.
Luther was an American pastor, activist, humanitarian, and leader in the African-American Civil Rights Movements. Apart from the anti-discrimination activism he was involved in throughout his life, he is also known for his role in the advancement of civil rights using nonviolent civil disobedience based on his Christian beliefs.
On March 29 1968, Luther went to Memphis, Tennessee, in support of the black sanitary public works employees.
It was on 3 April 1963 that he delivered his last speech popularly referred to as "I've Been to the Mountaintop."
Luther gave the famous speech at the Mason Temple (Church of God in Christ Headquarters) in Memphis, Tennessee. Little did he know that the very next day after his speech, he would be assassinated.
Luther was booked in room 306 at the Lorraine Motel in Memphis. At 6:01pm on April 4 1968, a shot rang out as he stood on the motel's second-floor balcony. It is said that the bullet entered through his right cheek, smashing his jaw before travelling down his spinal cord and ultimately touching his shoulder.
Let us remember him today on his Death Anniversary with top 20 most memorable quotes by Martin Luther King Jr.:
1. Darkness cannot drive out darkness; only light can do that. Hate cannot drive out hate; only love can do that.
2. I have decided to stick with love. Hate is too great a burden to bear.
3. I have a dream that my four little children will one day live in a nation where they will not be judged by the color of their skin, but by the content of their character.
4. Nothing in the world is more dangerous than sincere ignorance and conscientious stupidity.
5. Our lives begin to end the day we become silent about things that matter.
6. In the end, we will remember not the words of our enemies, but the silence of our friends.
7. He who passively accepts evil is as much involved in it as he who helps to perpetrate it. He who accepts evil without protesting against it is really cooperating with it.
8. Change does not roll in on the wheels of inevitability, but comes through continuous struggle. And so we must straighten our backs and work for our freedom. A man can't ride you unless your back is bent.
9. Our scientific power has outrun our spiritual power. We have guided missiles and misguided men.
10. A man who won't die for something is not fit to live.
11. We must learn to live together as brothers or perish together as fools.
12. Human progress is neither automatic nor inevitable... Every step toward the goal of justice requires sacrifice, suffering, and struggle; the tireless exertions and passionate concern of dedicated individuals.
13. A genuine leader is not a searcher for consensus but a molder of consensus.
14. History will have to record that the greatest tragedy of this period of social transition was not the strident clamor of the bad people, but the appalling silence of the good people.
15. Whatever your life's work is, do it well. A man should do his job so well that the living, the dead, and the unborn could do it no better.
16. Injustice anywhere is a threat to justice everywhere.
17. Never forget that everything Hitler did in Germany was legal.
18. The time is always right to do what is right.
19. Life's most persistent and urgent question is, 'What are you doing for others?'
20. The hottest place in Hell is reserved for those who remain neutral in times of great moral conflict.
And one of the best :
21. I refuse to accept the view that mankind is so tragically bound to the starless midnight of racism and war that the bright daybreak of peace and brotherhood can never become a reality...I believe that unarmed truth and unconditional love will have the final word.