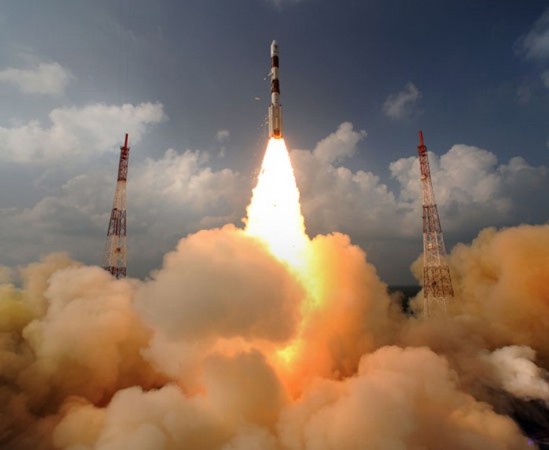 The Indian Space Research Organisation's (ISRO) Orbiter to Mars is all set to enter the Sun's orbit called helio-centric orbit.
The fifth orbit raising manoeuvre took place at 1.27 am on Saturday. The spacecraft was raised by almost one lakh kilometres apogee (farthest point from earth) to 192874km. During the previous manoeuvre, it was raised to 118642 kms at earth's apogee.
"The fifth orbit raising manoeuvre of Mars Orbiter Spacecraft, starting at 01:27 hrs (IST) on November 16 with a burn Time of 243.5 seconds has been successfully completed," said a statement from ISRO.
ISRO has been testing and running autonomy functions for Trans-Mars Injection (TMI) and Mars Orbit Insertion. The spacecraft in the final orbit raising manoeuvres on November 30 and December 1 will be inserted in the Sun's orbit.
ISRO has pushed the spacecraft closer to helio-centric orbit in five orbit raising manoeuvres that began this month. ISRO's maiden Mars mission named as "Mangalyaan" was successfully launched by the Polar Satellite Launch Vehicle- C25 (PSLV) on November 5 from Sriharikota.
The 1340 kilograms Orbiter carrying five scientific instruments to study the Martian surface and atmosphere is being monitored, commanded, navigated and controlled by the scientists at Spacecraft Control Centre at ISRO Telemetry, Tracking and Command Network (ISTRAC) in Bangalore.
The spacecraft will be set in the Martian orbit on September 2014 through slingshot method. It will then be tracked through Deep Space Network from ISTRAC and NASA's Jet Propulsion Laboratory. The Orbiter will travel for 300 days in deep space to reach the Martian orbit.
The ₹450 Crore mission is a technology demonstrator that will help ISRO to develop technologies required for designing, planning, management and operations of an interplanetary mission.