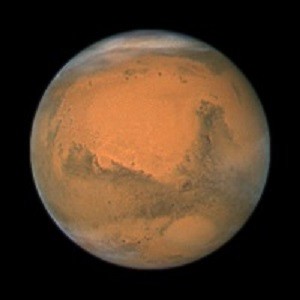 Mars One, the Netherlands-based nonprofit organization has shortlisted 44 Indians including 17 women out of 705 for the planned one-way ticket to Mars in 2024. If the plan goes through, these 705 people wil become the first ones to establish a human settlement in the red planet.
The Indian applicants are from cities such as New Delhi, Mumbai, Hyderabad, Pune, Kolkata and Thiruvanathapuram.
Applicants from more than 140 countries had applied for the initial interview round, out of which over 20,000 were Indians. 313 candidates were selected from the Americas, 136 from Asia, 41 from Africa, 187 from Europe and 28 from Oceania.
Amulya Nidhi Rastogi, an employee with a private firm in Gurgaon, got the news of being shortlisted for the personal interview for the one-way trip to Mars. "It was a birthday gift for me. I am so excited about the whole thing. I will now have to focus on the interview." Hindustan Times quoted Rastogi as saying.
"I was expecting to clear this round. It was my childhood dream to become an astronaut," said Vinod Kotiya, 31, from Bhopal.
"We are excited that 44 Indians have been shortlisted in round two. It shows that India is a major player in Mars trip and the chance of an Indian being selected for the final trip is pretty high." said Bas Lansdorp, Co-founder & CEO of Mars One.
In December 2013, Mars One had declared that 1058 aspirants were selected including 62 Indians from over 200,000 applicants.
After the round of interview, the number of candidates will be confined to several global teams comprising of two men and two women.
"Whole teams and individuals might be selected out during training when they prove not to be suitable for the mission," Business Standard quoted Mars One.
The selection process will be repeated in regular intervals to train added teams, in order to replace the eliminated teams.
Photo Credit: NASA
[ED:VS]