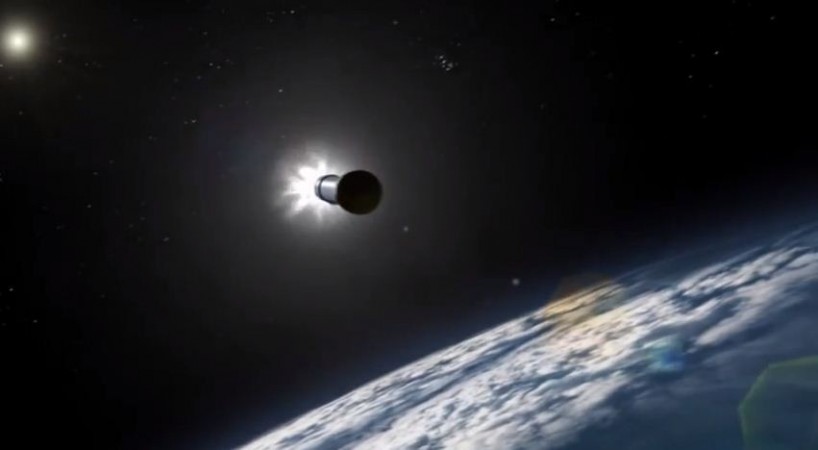 The first Indian mission to Mars is scheduled to take off on 5 November at 2.36 pm. The Orbiter spacecraft that would orbit Mars was earlier scheduled to take off on 28 October.
A news release by Indian Space Research Organisation (ISRO) said that the Mars Orbiter Spacecraft onboard Polar Satellite Launch Vehicle-C25 is scheduled to launch from Satish Dhawan Space Centre in Sriharikota.
The decision was made at a meeting by ISRO officials on Tuesday.
The mission was postponed as the ship-borne communication instruments which would track the launch of the Orbiter were delayed in reaching the South Pacific Ocean in Fiji. One of the ships, SCI Yamuna, was behind in schdule due to inclement weather conditions in the ocean. The ship reached its stipulated position in the sea on Monday. Another ship, SCI Nalanda, reached its determined position on Saturday. These ships that will track and relay real-time data of the launch are deployed at vantage points in the ocean, about 3,000 nautical miles apart to track the launch.
The 15-kilogramme Orbiter spacecraft has been integrated to the launch vehicle and the heat shield activity has also been completed. ISRO scientists are now preparing to fuel the launch vehicle and will conduct final checks.
ISRO has been given a launch window between 28 October and 19 November. A delay beyond this period will put-off the mission by at least two years.
The spacecraft will take about 299 days to reach the Mars orbit. The five scientific instruments onboard Orbiter will explore the Martian surface, morphology, mineralogy and atmosphere.
While the Indian Deep Space Network (DSN) in Bangalore will track the Orbiter and help in navigation, NASA's DSN will provide support services during the non-visible period of the Indian DSN.
The ₹450-crore mission is a technology demonstrator that will help ISRO to develop technologies required for designing, planning, management and operations of an interplanetary mission.
If the mission turns out successful, India will be catapulted in the elite nation category which has launched spacecraft to Mars. The country will become the fourth after US, former Soviet Union and the European Space Agency.